Local
Inmate dies after suffering health emergency at West Valley Detention Center | News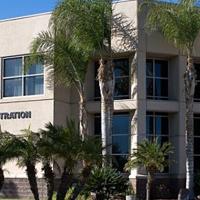 One inmate died after suffering a medical emergency at the West Valley Detention Center in Rancho Cucamonga on May 11, according to the San Bernardino County Sheriff's Department.
Around 22:48, deputies at the prison building discovered that Simon Aceves Vigil was not breathing, the Sheriff's Department said. Prison medical staff responded, performed CPR and revived Vigil.
The 45-year-old prisoner, resident in China, was later transported to the hospital, where he underwent cardiac arrest and was pronounced dead at 23:50.
Vigil was arrested and convicted earlier that day on charges of intentional cruelty to a child.
Investigators from the Specialized Investigation Division have responded and taken over the investigation.
The vigil was transported to the MA, where the autopsy will be performed. This investigation is ongoing and there is no other information currently, said the Sheriff Department.
(function(d, s, id) {
var js, fjs = d.getElementsByTagName(s)[0];
if (d.getElementById(id)) return;
js = d.createElement(s); js.id = id;
js.src = "//connect.facebook.net/en_US/sdk.js#xfbml=1&version=v2.5&appId=1550124928647000";
fjs.parentNode.insertBefore(js, fjs);
}(document, 'script', 'facebook-jssdk'));

Inmate dies after suffering health emergency at West Valley Detention Center | News Source link Inmate dies after suffering health emergency at West Valley Detention Center | News