Local
Iconic hot dog stand Tail o' the Pup reopens in West Hollywood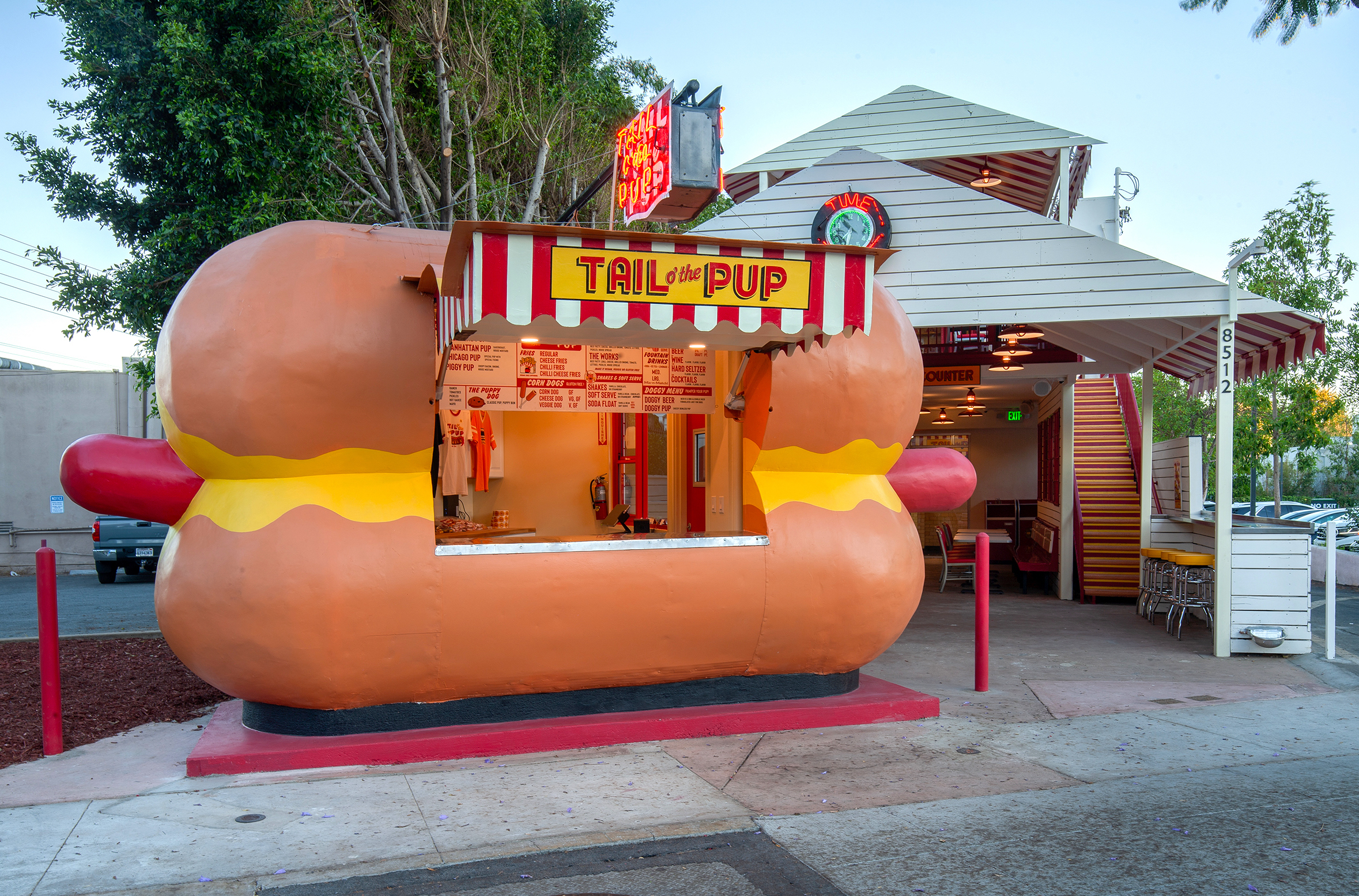 in another retro-cool return to the area, Tail o' the Pup is back in business at 8512 Santa Monica Blvd in West Hollywood. After years of back and forth, the oddly shaped hot dog stand made its big debut today at its new address located right next to Shake Shack. The new Pup comes complete with indoor and outdoor seating, menu additions that include beer and wine, and an extra dose of memorable history: In 1971, the Doors recorded their hit song "LA Woman" in the same building that now occupies the expanded restaurant.
The original 1946 stand, beloved by countless celebrities over the decades, was originally located on La Cienega Boulevard near Beverly, where you'll now find the Sofitel Los Angeles. In 2002, the puppy even appeared on Chef's Tour, one of the late Anthony Bourdain's earlier TV shows.
The conservative-leaning 1933 Group, which acquired ownership of Pup in 2018, first announced plans to restore and expand the stand with a dining area and new menu items. Now, the years-delayed Pup grand opening is finally here. Red and white stripes, bright mustard yellow accents now further distinguish the 76-year-old Pup, with the current colors selected by Bobby Green of the 1933 Group designed to resemble the original iteration as closely as possible. (The stand has received about five different paint jobs over the years.)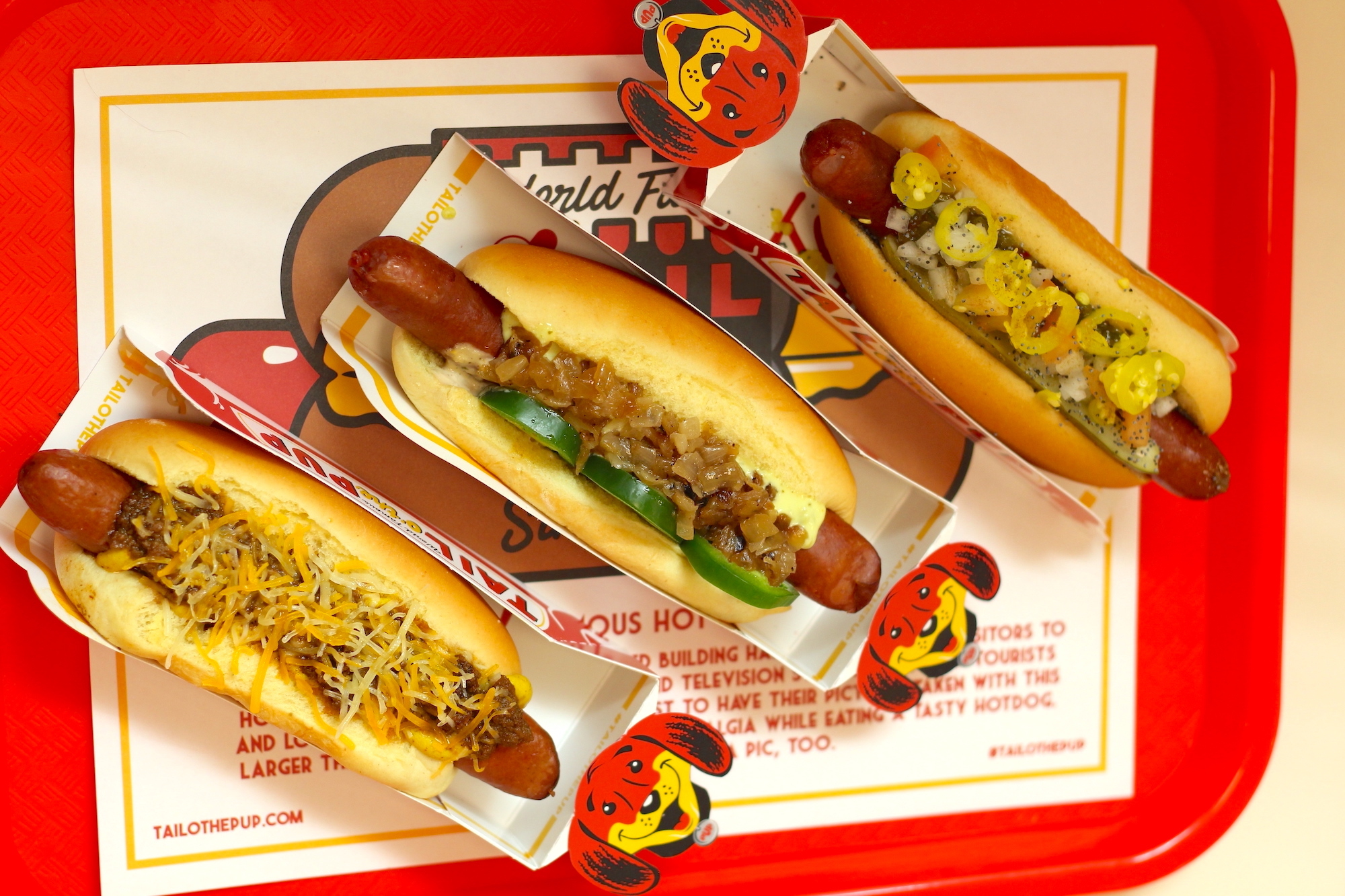 Beyond classic hot dogs with every topping under the sun, the new Tail o' the Pup also offers burgers, gluten-free corn dogs and vegan-friendly options that use vegan cheese and plant-based dogs. Two soda machines with 170 flavors and an array of ice creams, milkshakes and floats round out the menu offerings for anyone craving something icy, cold and sweet. A few kid- and pet-friendly additions to the menu, like the Puppy Dog – with an adorable dog-shaped bun – and the Doggy Dog without bacon-flavored cheese buns make this stand a full-fledged family affair – a rare departure for the nightlife-oriented 1993 Group , which also manages Cafe "Formosa". and North Hollywood nearby Idle hour.
Of course, such a kitschy revival wouldn't be complete without some merch, and Tail o' the Pup definitely delivers. Keychains, t-shirts and stickers are available for purchase as well online and on the back of the stand, plus a colorful limited edition glass with a hand-painted cartoon dog handle.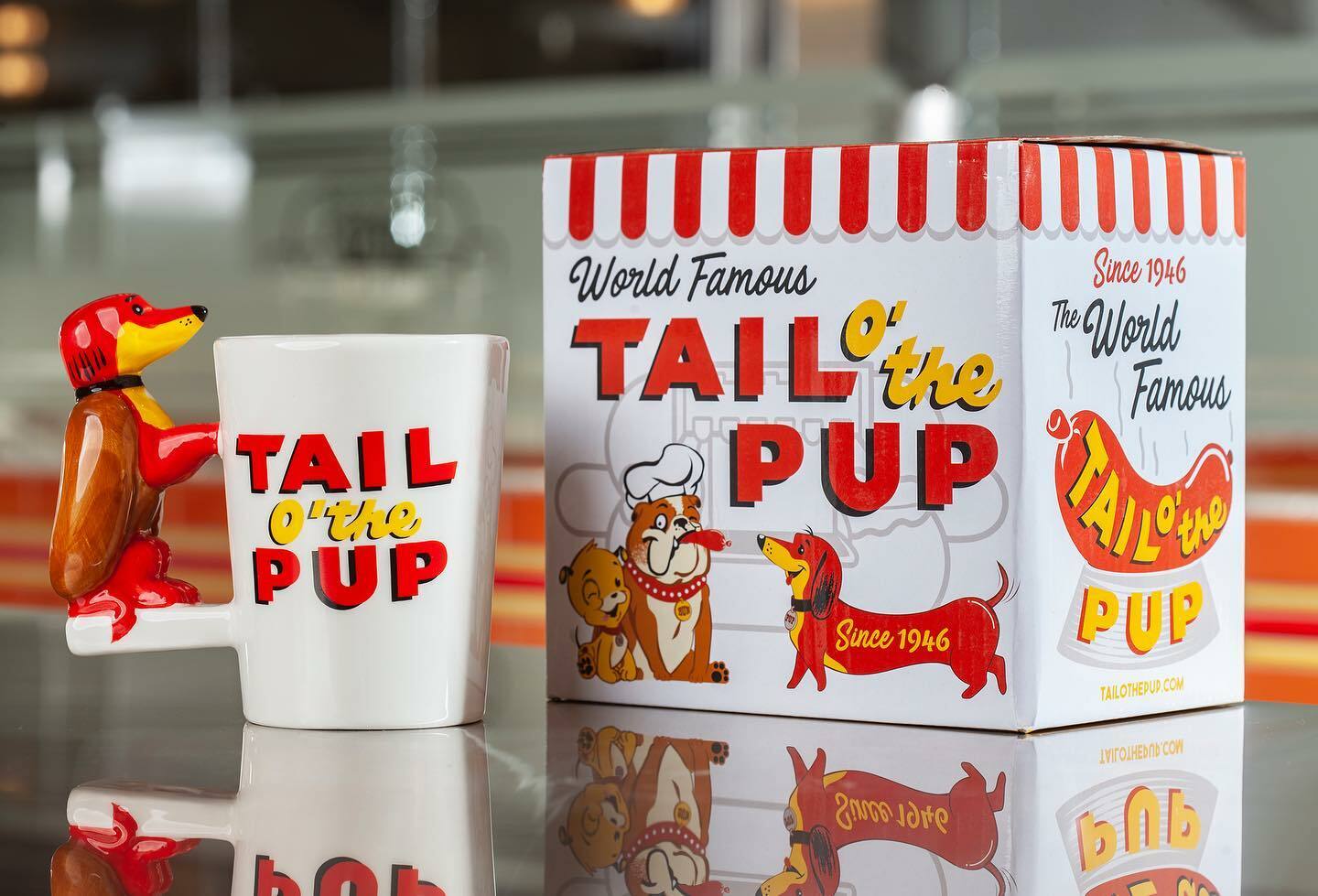 The puppy's tail is located at 8512 Santa Monica Boulevard in West Hollywood. Its initial opening hours are noon to 8:00 p.m. daily.
Iconic hot dog stand Tail o' the Pup reopens in West Hollywood Source link Iconic hot dog stand Tail o' the Pup reopens in West Hollywood