Local
How to navigate the misinformation flooding social media as Russia invades Ukraine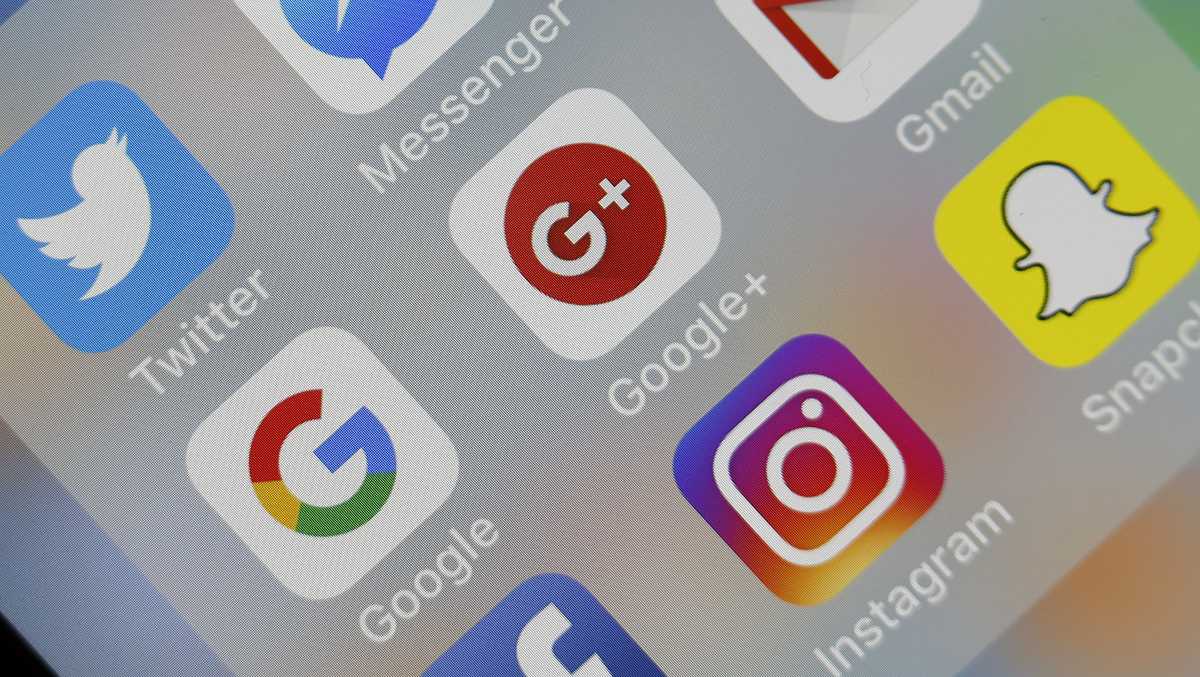 Related video above: The White House accuses Russia of cyber-attacks targeting Ukraine From the point of view of the media, what distinguishes Russia's invasion of Ukraine is the huge amount of information. Some of them are credible, others are misinformation, others are clear misinformation and so on. On Thursday, Slate's Daniel Johnson, a U.S. military veteran, wrote that Ukraine "could be the most documented war in human history." Content is all over TikTok, YouTube, Instagram and other platforms. "If you're interested," he wrote, "you can find footage of air strikes, ground battles, downed Russian helicopters, targeted civilians. The volume of information flowing live is so large that there are entire social media accounts dedicated to the analysis of the Russian and Ukrainian combat forces, the front line and the loss of equipment up to the vehicle. of information that is widely available is unheard of for a major conflict. " The Washington Post's Craig Timberg and Drew Harwell also wrote about this momentum on Thursday. They said sites like Twitter, Telegram and Twitch make war faster and easier than ever, but they are also vulnerable to rapid fire misinformation. The key quote: The intensity and immediacy of social media "creates a new kind of war fog, in which information and misinformation are constantly intertwined – clarifying and confusing to almost the same extent." For example: "Pro-Russia accounts are already working to share old videos and photos – out of context and repackaged with fake descriptions – at the same time with the same hashtags as the original real-world shots." Here's how to navigate social media now With all this in mind, here are some tips from experts on how to navigate social media – and unwittingly avoid reinforcing misinformation – during an important news event like the attack on Ukraine: • First and foremost: Be skeptical. Be on the lookout for propaganda. Think twice before clicking send or share. "If you're connected, you're a potential spy on the information war," said Professor Jennifer Mercieca. The fog of war makes it difficult for even fighters to understand what is happening in real time. Kate Starbird said on Twitter that consumers should "be careful with unknown accounts". Check out their profile, Starbird wrote: "Are they brand new? Or low followers? What did they write on Twitter a few weeks or months ago? Make sure they are who they say they are. If you're not sure, it does not matter if you do not retweet." • New York Times optical research team Christiaan Triebert recommends: "Do a reverse image search with Google and Yandex." This is a good tip for images that look particularly striking or stunning. "If nothing is displayed, mirror the image," he said. Storyful's Rob McDonagh noted that you can do the same with video screenshots … • CNN's Daniel Dale said that "there are old war clips circulating on social media and labeled as new. There are also new clips with captions for good. , by people who are not on stage, although in reality it is not clear what happened (which side shot, what shot, etc.). It needs a lot of attention. "• As always, be careful with anyone who asks for money. NBC's Kat Tenbarge and Ben Collins reported that some TikToker pretended to be live streaming from Ukraine and asked for donations, using edited or dubbed footage. • Within an hour of military action, Twitter Safety shared security tips. accounts in English, Russian and Ukrainian. One of the target audiences: Ukrainians who may need to delete digital elements of past political activism • Facebook has set up a "Special Operations Center" to respond to war-related activities across the platform. One of the priorities: "Faster removal of content that violates our Community standards". Facebook also said it had launched "a new feature in Ukraine that allows people to lock their profile to provide an extra level of privacy and security for their information." How will this change the nature of the conflict? Returning to Johnson's column on Slate, he emphasized that "the scale and impact of what is happening and what we are seeing cannot be underestimated." 100 years – rock the second largest country in Europe. "From our offices, our terraces, our cars and our schools, we can watch the battles as they happen," he wrote. "What could that mean? It's too early to say. But it marks a historic change in the way we fight – and how people watch these games."
Related video above: White House accuses Russia of cyber-attacks targeting Ukraine
From the point of view of the media, what distinguishes the Russian invasion of Ukraine is the huge amount of information. Some of them are credible, others are misinformation, others are clear misinformation and so on. On Thursday, Slate's Daniel Johnson, a U.S. Army veteran, wrote that Ukraine "It could be the most documented war in human history." Content is all over TikTok, YouTube, Instagram and other platforms.
"If you are interested," he wrote, "you can find footage of airstrikes, ground battles, downed Russian helicopters, targeted civilians. Most of them do not come from traditional sources. The amount of information flowing live is so great that there is "All the social media accounts dedicated to the analysis of the Russian-Ukrainian battle force, the front line and the loss of equipment up to the vehicle. This vast amount of widely available information is unprecedented for a major conflict."
Craig Timberg and Drew Harwell of the Washington Post as well wrote about it dynamic on Thursday. They said sites like Twitter, Telegram and Twitch make war faster and easier than ever, but they are also vulnerable to rapid fire misinformation.
The key quote: The intensity and immediacy of social media "creates a new kind of war fog, in which information and misinformation are constantly intertwined – clarifying and confusing to almost the same extent." For example: "Accounts that support Russia are already working to share old videos and photos – taken out of context and repackaged with fake descriptions – at the same time with the same hashtags as the original real-world shots."
See how you can navigate social media right now
With all of this in mind, here are some expert tips on how to browse social media — and avoid unwittingly reinforcing misinformation — during a major news event such as the attack in Ukraine:
• First and foremost: Be skeptical. Be on the lookout for propaganda. Think twice before clicking send or share. "If you're connected, you're a potential subject of the information war," says Professor Jennifer Mercieca commented.
• David French, Veteran of Operation Iraqi Freedom and Senior Editor in The Dispatch, He wrote"Look at battlefield reports with extreme caution. The fog of war makes it difficult for even fighters to understand what is happening in real time. As dense as the fog on the battlefield is, it is almost infinitely more opaque." Twitter.
• Professor and misinformation expert Kate Starbird he said on Twitter that consumers should "be careful with unknown accounts". Check out their profile, Starbird wrote: "Are they brand new? Or low followers? What did they write on Twitter a few weeks or months ago? Make sure they are who they say they are. If you're not sure, it does not matter if you do not retweet."
• Christiaan Triebert of the New York Times Optical Research Team recommended: "Reverse image search with Google and Yandex." This is a good tip for images that look particularly striking or stunning. "If nothing is displayed, mirror the image," he said. Storyful's Rob McDonagh famous that you can do the same with video screenshots …
CNN's Daniel Dale he said There are "old war clips circulating on social media and labeled as new. There are also new clips that are permanently subtitled, by people who are not on stage, although it is not really clear what happened (which side shot, what was shot and .etc. Great care is needed. "
• As always, be careful with anyone who asks for money. NBC's Kat Tenbarge and Ben Collins mentionted that some TikTokers pretended to be live streaming from Ukraine and asked for donations, using edited or compiled footage.
• Within an hour of military action, Twitter Safety shared Tips for securing accounts in English, Russian and Ukrainian. One of the target audiences: Ukrainians who may need to erase digital elements of past political activism.
• Facebook setup a "Special Operations Center" to respond to war-related activity across the platform. One of the priorities: "Faster removal of content that violates our Community standards". Facebook also said it had launched "a new feature in Ukraine that allows users to lock their profile to provide an extra level of privacy and information security".
How will this change the nature of the conflict?

Going back to Johnson's column for Slatestressed that "the scale and impact of what is happening and what we are seeing can not be underestimated."
"We are witnessing a huge conflict – the scale of which has not been observed on the continent for almost 100 years – shaking the second largest country in Europe. From our offices, our terraces, our cars and our schools, we can watch "battles as they happen," he wrote. "What could that mean? It's too early to say. "But it marks a historic change in the way we fight – and how people watch these games."


How to navigate the misinformation flooding social media as Russia invades Ukraine Source link How to navigate the misinformation flooding social media as Russia invades Ukraine