Local
How Los Angeles restaurants will #CookForUkraine this weekend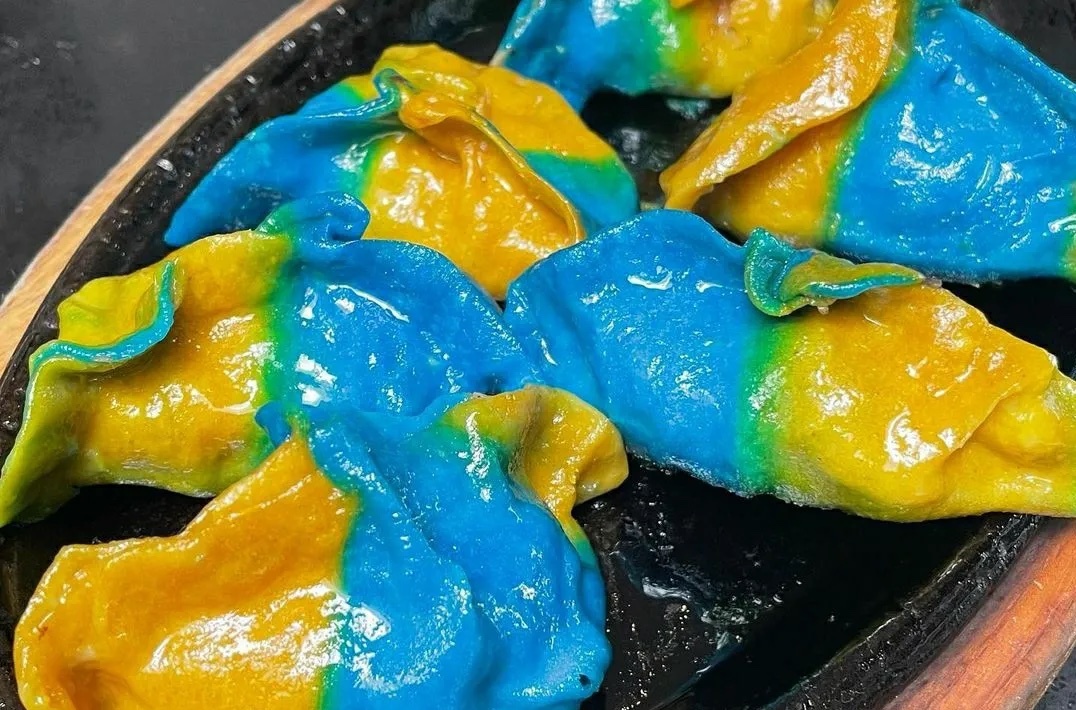 This weekend, several chefs and restaurants in Los Angeles are joining the international restaurant industry and the global culinary movement to #CookForUkraine, a humanitarian initiative that initially began as a British effort to fund UNICEF, launched by London-based chefs Olia Hercules and Alice Timoshkina.
The two, who are Ukrainians and Russians, respectively, said The guardian their joint initiative is "really important" for the world to see. "Somehow we symbolize both sides of the war. For us there is no conflict, only love, food and community, "said Timoshkina.
As with previous emergency and mutual assistance efforts, several key Los Angeles food and restaurant players have gone to their kitchens to raise funds for much-needed donations and hopefully provoke more mealtime conversations for the ongoing the Russian invasion of Ukraine and the accompanying refugee crisis.
While this list is by no means exhaustive, here are four ways this weekend (with some that will continue beyond this Sunday) to participate in the #CookForUkraine initiatives in the Los Angeles area. We've made sure to point out exactly which non-profit and emergency organizations your funds will go to in case you want to find out more about where those dollars will end up.
Bar Ama + Orsa and Winston (In the center): Throughout Friday and Saturday, both restaurants in the center of Chef Josef Senteno will donate 100% of their sales to four charities (which we will discuss in detail below). This includes home orders and gift cards. Although Orsa & Winston seems to be fully booked for this weekend, there are many reservations available at Bar Ama online.
All proceeds will go to World central cuisinethe NGO founded by international chef Jose Andres, which currently serves meals on site to Ukrainian refugees in Poland, Romania, Moldova and Hungary; International Rescue CommitteeAn 89-year-old non-governmental organization currently based in Poland and currently helping Ukrainian refugees; Children's voices, an organization for psychological support for children in Ukraine affected by the war; and CAREInternational Agency for Humanitarian Aid, which supplies food, water and hygiene kits to Ukraine.
Sale of #CookForUkraine at Serving (Chinatown): On Saturday, March 12, from 11:00 a.m. to 2:00 p.m. (or until exhausted), this Chinatown cookbook store will host a pastry sale on the second floor of Far East Plaza, featuring over 30 different pastry chefs. restaurants and bakeries. All proceeds will go to UNICEF Emergency Fund in the United Kingdom designed specifically for Ukrainian children and families.

Coffee found (Eagle Rock): From Thursday, March 10 to Thursday, March 24, 100% of the sales of all bags of specialty retail coffee at this coffee shop in Northeast Los Angeles will be donated to International Rescue Committee. Retail bags will have a yellow and blue sticker or label to indicate their connection.
Miss Chi Cafe (Culver City): "As much as necessary", the kitchen team at the Culver City restaurant of chef Shirley Chung will fold and sell orders for dinner and for home blue-yellow dumplings inspired by Ukrainian dumplings. Each flag-colored sticker is full of dill, chicken, mushrooms, cabbage and breast (a type of sunflower root in honor of the national flower of Ukraine) and is served with sour cream of horseradish. One order costs $ 12 and contains six blue-and-yellow dumplings of freedom – and is also available nationwide in 20 packs via Golden belly.
Proceeds from Freedom Dumpling will go to the following four organizations: UNICEF; World central cuisine; Come back alive– Ukrainian non-governmental organization providing direct assistance to the country's military; and New MailUkrainian humanitarian aid organization, which distributes military and civilian supplies to the country from abroad.
March 11 update: Found Coffee's retail sale to the International Rescue Committee has been extended by one week until Thursday, March 24. Before that it was Thursday, March 17.
How Los Angeles restaurants will #CookForUkraine this weekend Source link How Los Angeles restaurants will #CookForUkraine this weekend