Local
Hit reality show goes undercover in Elk Grove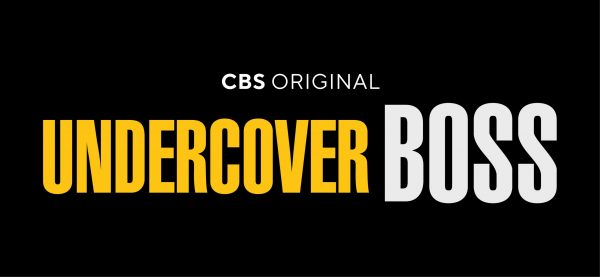 The CEO of Round Table Pizza, located at 5110 Laguna Blvd., will appear on the Undercover Boss program, a program about C-level executives who go into hiding in their stores in an effort to engage with employees on Friday, February 25th. at 8 p.m. (PST) on CBS.
Former CEO Paul Damico of Global Franchise Group (now acquired by Fat Brands, Inc.) has gone into hiding disguised as a new hired to work at the forefront of the restaurant's day-to-day operations.
Steve Trillas, CEO of Round Table Pizza, has been with the company for the past 17 years. He held multiple positions before becoming general manager of the restaurant 10 years ago.
When asked about his role in training new employees, he described himself as very practical.
"I'm very practical when it comes to training. Every restaurant works differently, but the way I run it here, everything comes from the top down. Basically, I model the way, so I show (the employees) the right way "So when they're not here, they're on the right track."

-Steve Trillas, CEO of Elk Grove Round Table Pizza
Training day
Unbeknownst to him, before meeting Damico, Trillas was hoping to train a new recruit that day. "To my knowledge, he was a young guy who showed the ropes," Trillas said, "the way Round Table is and how we do things."
So just as he would train any other new employee, Trillas helped Damico overcome some difficult situations at work.
"He struggled sometimes, but we got through it. There was definitely a learning curve that he had to overcome. He got into situations that we had to overcome, and I had to show him the way."

-Steve Trillas, CEO of Round Table Pizza
But Trillas 'role as general manager also comes with its challenges. When asked about what he considers to be the most challenging part of his job, he said that managing the business and people requires him to take on different personalities at times.
"I have a lot of different personalities. I'm running the business, but I'm also running people. For all these people to work together, that's probably the biggest skill a CEO has to have. He's working with a lot of different moving parts but having to give the same result ".

-Steve Trillas, CEO of Round Table Pizza
Conclusion
When the identity of former CEO Paul Damico was finally revealed, needless to say, Trillas was in shock. He described the overall experience as positive, but most importantly it was revealing to him.
"At one point we talked about my journey in life," Trillas said. I look back on myself and how far I have come from my education to where I am now. It was revealing. It made me feel proud of myself! "
To watch this episode of Covert bosswith Elk Grove CEO Round Table Pizza Steve Trillas make sure to tune in to CBS on Friday night at 8pm (PST)
Hit reality show goes undercover in Elk Grove Source link Hit reality show goes undercover in Elk Grove