Local
HERB BENHAM: These boots were made for walking — everywhere | Herb Benham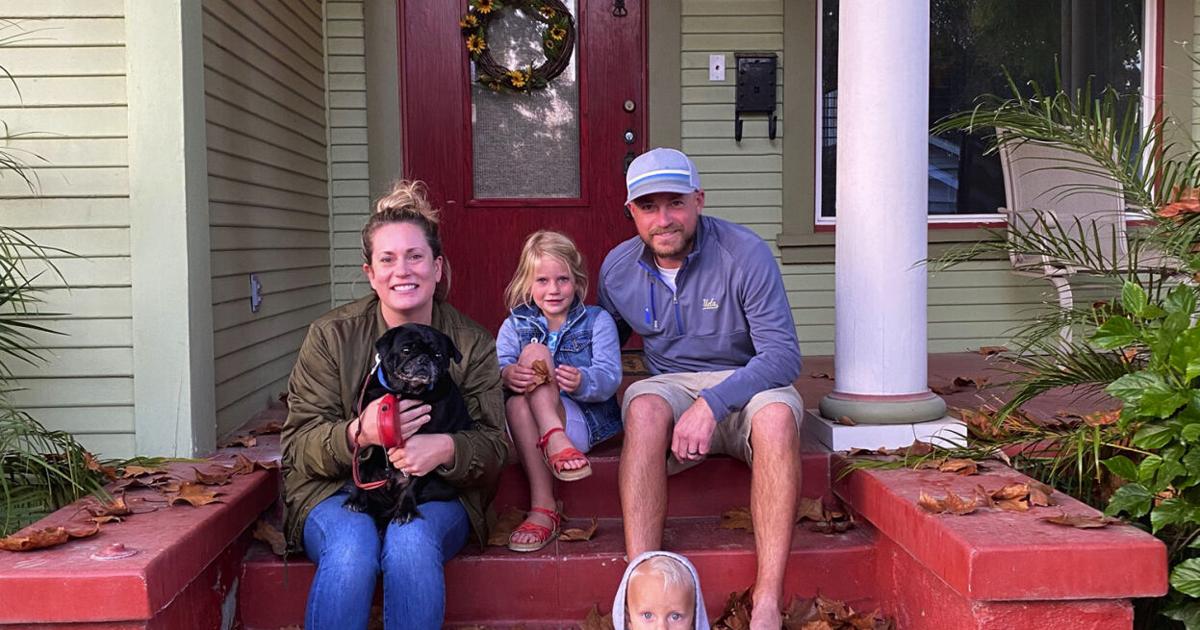 Our grandson Henry has yellow rubber rain boots. He wears them everywhere. When he puts them on, you can see them from both blocks.
The boots cost $ 24.99 at Target. Her sister had a couple and she loved them and now she does too.
Henry is almost 2 years old. He has reached the age of what he likes and what he does not know. She likes yellow boots and doesn't see why she should wear anything else.
The boots sit inside the front door. Aligned. Ready to go.
He puts them on in the morning, after a morning and afternoon nap, and I suspect he would take them to bed if he was allowed to. These boots are never far from him and usually at his feet.
The yellow boots are versatile. Henry wears his right foot / right boot and left boot / left foot, but he is not afraid to put his toes pointing outwards and when he does, he still walks straight and deliberately as if he were going to shoot with the evil one. In town.
The boots are sturdy. Henry seems to be able to cope with a fire. Deal with or manage a fire. They say, "I'm in charge. Listen. Here's what we're going to do."
The boots are perfect for walking through the puddles. Superficial wells, wells up to the ankles and knees. They also work well for a bunch of leaves.
They are good for boasting on the sidewalk, going to birthday parties, running to Jastro Park, and playing with new equipment.
These boots receive a share of the praise. People love yellow boots, and like shoe pajamas, he wonders why they shouldn't even have a pair.
The lines that inspired Gary P. Nunn and Jerry Jeff Walker's "London Homesick Blues" lines are as follows: "Some were looking forward to the award they call men's shoes."
When a boy shows up at your door asking for your hand to knock on your door and ask you to come in, if you don't ask a question because he's wearing yellow boots for no other reason. You open the door.
People pile up a lot of shoes in their lives. We buy them on a whim or do research. We have car shoes, outdoor shoes, garden shoes, garage shoes, tennis shoes, running shoes, not to mention sandals and flip flops.
Like most people, I have a pile, some stacked two highs, for some reason, because I think I can't live without them.
However, what do you really need in life? Ask a 2-year-old child, and if he is able to answer, he would say a pair of yellow rubber boots. Good for everything. Rain or shine.
The yellow boot creates memories. Pleasant parents, grandparents and their friends or anyone who sees them will not soon be forgotten and may remember them as they grow older.
For now, it's welcome to go anywhere. These throws are his business card. Hard to deal with, impossible not to smile. Both the boots and the boys wearing them are to be celebrated.
Email to contributor to columnist Herb Benham benham.herb@gmail.com. His column appears here on Sundays; the opinions expressed are their own.
HERB BENHAM: These boots were made for walking — everywhere | Herb Benham Source link HERB BENHAM: These boots were made for walking — everywhere | Herb Benham