Local
Health and human services alumni honored at Hero Awards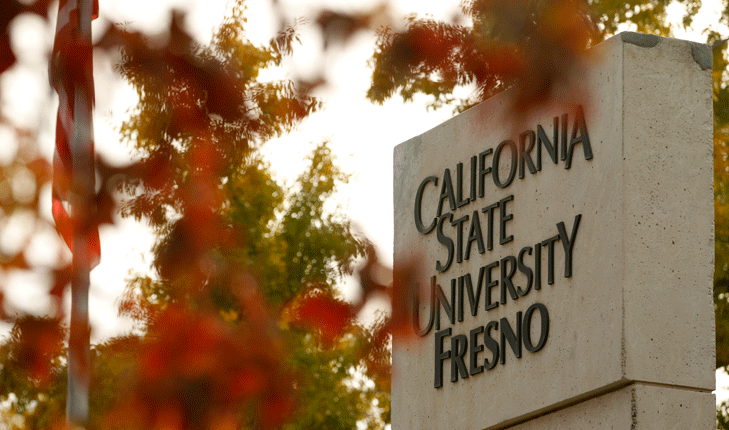 The Faculty of Health and Welfare at Fresno State University celebrates 10 individuals for their contributions to the community during the 11th Health and Welfare Hero Awards, which is effectively held at. Thursday, November 18th, 6pm Via zoom.
This award recognizes children and families in the Central Valley who have made a difference in the areas of health and welfare through work, service and advocacy. Each winner was nominated by an in-university faculty, school, center, or institute.
"Heroes are often We praised their courage, achievements, or noble qualities, "said Dr. Dennis Seebert, Dean of the Faculty of Health and Welfare. "Our 2021 hero certainly deserves its praise, but most of them will tell you that they're just doing what they like. Each of these individuals is important. Serving their profession, community, and our university in a meaningful way — — And we are now very pleased to honor them as excellent graduates. "
The 2021 health and welfare service heroes are:
Scott brown

— —

As an athletics director and physical education teacher at the Unified School District of Madera, Brown is committed to ensuring that students have the proper knowledge and nutrition they need to succeed. Through his "children-wide" approach, students are taught to care for their mind, body and spirit.

Chrisdy Redo

— —

Since 2006, Di Redo has provided gifts of service to the Merced community, providing free or low-cost physiotherapy services to those who cannot otherwise be cared for.He supports the belief that each individual deserves the most basic human rights.

— —

Love, dignity, respect.

Sarah Hawkins

— —

From competition in triathlon to gifts for health, Hawkins does everything. She is also one of the few aquatics instructor trainers for kids with challenges in the world. The program uses innovative methods to train instructors on how to effectively teach aquatic life to children with disabilities.

Elizabeth Henderson

— —

It is Henderson's mission to teach with compassion and care. As a junior high school teacher at the California Deaf School, she models how her deafness can be a powerful tool to empower others.

Genove Weiss Las

— —

Growing up with immigrant parents, Islas saw first-hand how health inequality affects poorly serviced communities. As the founder of Cultiva La Salud, she strives to ensure that other migrant families have access to adequate medical access. Her claim during the COVID-19 pandemic is proof of that.

Pam Lowen

— —

Lowen has been a historian of nursing graduates at the Central California Nursing Center for 15 years. She has built her own history as a US Air Force nurse and as a nurse career for nearly 40 years.

Brandy Muro

— —

A public health expert for over 15 years, Muro strives to improve the health and wellness of Californians. In her role as Senior Director of Program Services at California Health Collaboration, she can do just that and at the same time inspire future generations of leaders.

Mor Xiong Popper

— —

Xiong Popper is Healing Hope, Inc. As Executive Director, I aim to be a servant leader for those who need the most help. Her own past hardships have spurred her dreams to one day be returned to her community, especially among refugees in Southeast Asia, as she did herself.

Andy Taylor

— —

Taylor believes that all student athletes should take the best possible care, and as an athletic trainer, his mission is to be their advocate. Through his organization, the Central Valley Athletic Training Services, he connects student athletes in the local community with the proper training needed to excel.

Corey Torres

— —

As General Manager of the Tehachapi Valley Recreation & Park District, Torres oversees the services of a population of just under 13,000. For him, being a leader in the mountain community he grew up in is a privilege, not just a career.
Since the first Hero Awards were held in 2011, more than 105 individuals have been honored for their leadership and commitment to their profession.
The Health and Human Services Hero Awards are free online events and are open to the public. Contact Beth Wilkinson to sign up for a virtual event. bwilkinson@csufresno.edu..
Health and human services alumni honored at Hero Awards Source link Health and human services alumni honored at Hero Awards