Local
Greenfield Safe Routes to School workshop and festival set for Saturday – Salinas Valley Tribune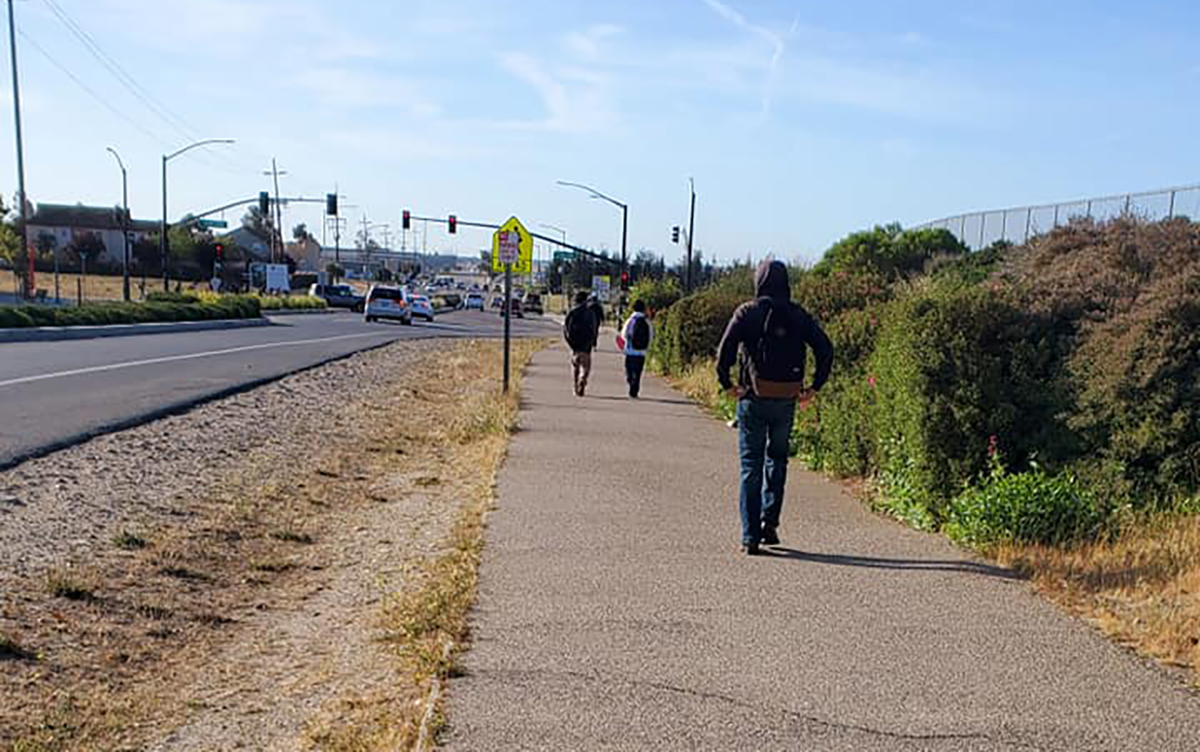 GREENFIELD – The safest routes for schools are coming to Greenfield, and community members are invited to participate in a Safe Routes for the School Community workshop and festival this Saturday.
The May 14 event, from 10 a.m. to 2 p.m., will take place on the front lawn of the Greenfield Library at 315 El Camino Real.
The workshop and community celebration will present the Safe Routes Plan for the Salinas Valley School and will provide an opportunity for community members to share how they travel to and from school and any safety issues they have experienced that need to be addressed in the plan.
The plan will include a list of recommended projects and programs based on community feedback.
"Community members walk these streets every day and know what the biggest problems are," said Ariana Green, chief planner of the Monterey County Transportation Agency (TAMC). "We want to know where it is difficult to cross the street, where they wish there was space for cycling or scootering, and where traffic creates an environment of fear for children. This plan is for the community, so it's important that it reflects real needs and priorities. "
She added: "As an added incentive, anyone who provides their ticket will receive tickets to receive free tacos during the event."
In addition, TAMC and partner agencies (Ecology Action, Monterey County Health Department, Monterey County Blue Zones, City of Greenfield, and Greenfield Union School District) are hiring community members to get more involved and serve on a Board of Directors. Safe Routes to the School should draw up a brief list of projects that will be built immediately after the plan is adopted.
The Salinas Valley Safe Routes to School Plan is a collaboration between TAMC, Monterey County Department of Health, Ecology Action, Greenfield Community Science Workshop, Gonzales Unified School District, Greenfield Union School District, King City Union School District, Soledad Unified School District, South District of Monterey County Joint High Schools and the cities of Greenfield, Gonzales, King City and Soledad.
The plan is funded by a $ 664,127 Sustainable Community Transportation Planning Grant from the California Department of Transportation. The money, combined with $ 126,501 from Measure X funds, will be used to identify safe school routes and active transportation improvements for 22 K-12 public schools that will serve nearly 16,000 students in the four cities of southern Monterey County.
"The need to create safe routes to school is underscored by the fact that children under the age of 14 account for more than half of all bicycle and pedestrian accidents in the four cities, while they account for only a quarter of the population," Green said. . . "The Val de Salinas School Safe Route Plan is the first step in improving the streets and will put each city in a better position to compete for grant funding."
For more information on the Safe Routes to School program, contact Green at [email protected] or 831-775-4403.
Greenfield Safe Routes to School workshop and festival set for Saturday – Salinas Valley Tribune Source link Greenfield Safe Routes to School workshop and festival set for Saturday – Salinas Valley Tribune