Local
Greenfield High seniors receive Apple scholarships – Salinas Valley Tribune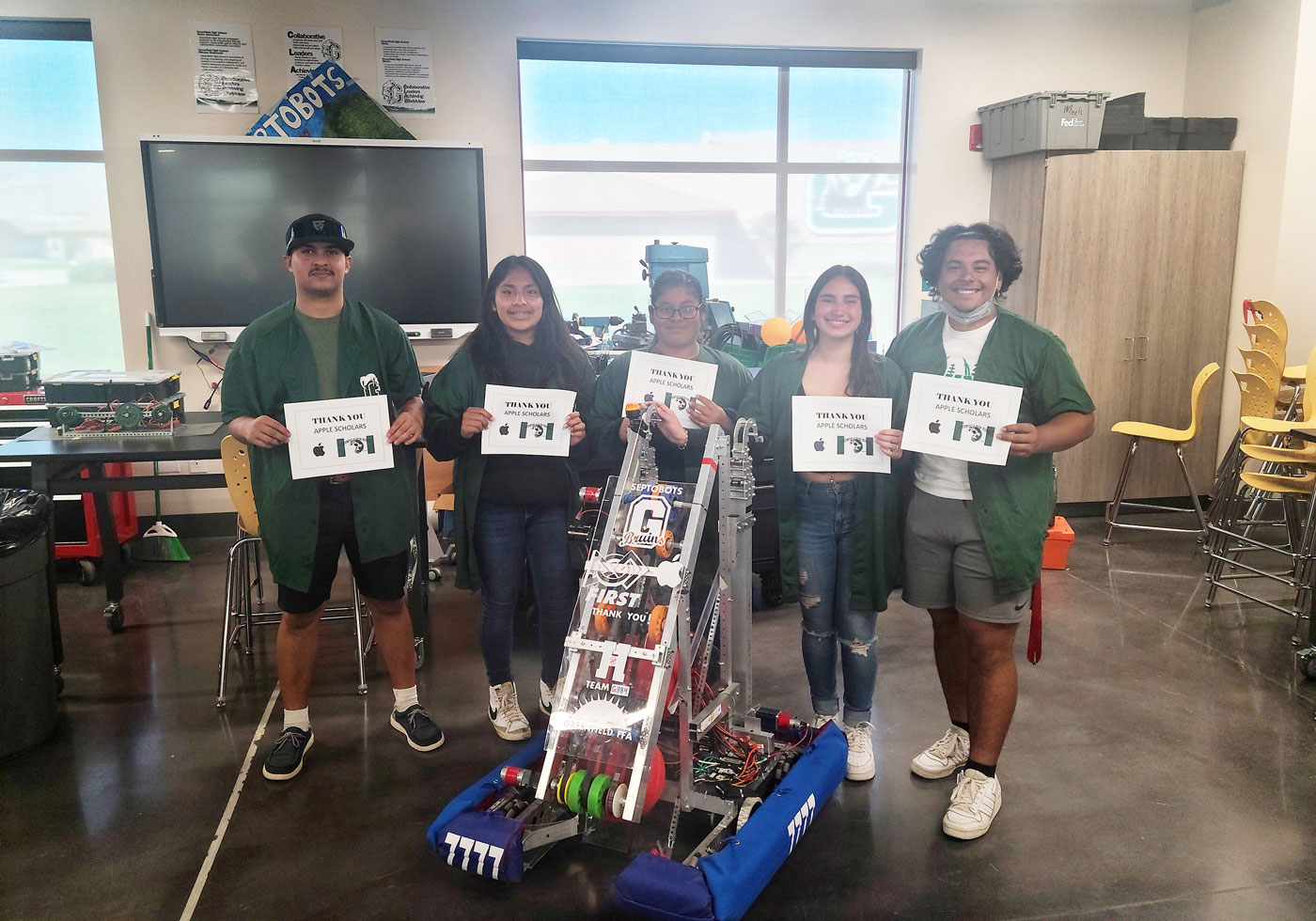 GREENFIELD – For the first time in the history of Greenfield High School, five seniors received the coveted Apple Scholarship for a total of $ 85,000 in grants.
The Apple Scholars Program is available for high school students heading to college who will be attending a two- or four-year-old accredited college or university in the fall. Students needed to demonstrate their innovative use of technology in academia as part of the application process.
"We are grateful to the Apple Scholars Program for providing such important resources for our students to continue to thrive in their post-secondary goals. We are very proud of our five recipients," said Janet Matos, principal of Greenfield High School. "We also want to acknowledge Mr. Barge for building these important partnerships with Apple."
Engineering design professor Bernie Barge started the robotics program at GHS two years ago.
"As a teacher, it was very touching to witness their reactions the day the students found out they received the Apple scholarship," Barge said. "Our students are often ignored by our location. That means a lot to them, and they are really grateful to Apple for their kind support."
The following students each received $ 17,000 to help with their college expenses this fall: Aria Palamino, of the University of California, Davis; José Mendoza, California State Polytechnic University, San Luis Obispo; Maribel López-de Jesús, San Francisco State University; Edit Bautista, University of California, Los Angeles; and Julian Untalon, Hartnell Community College, Salinas.
"I couldn't believe it, we all got the warning at the same time when we were at our robotics club meeting," Bautista said upon learning she was selected for the Apple Scholarship scholarship. "It means so much to us that a company like Apple believes in our skills and abilities enough to offer us this stock market opportunity."
Apple has donated 100 robot kits to the GHS Engineering Path for use by students enrolled in the four-year program, as well as those participating in the school's robotics team.
The GHS team, including the five students who received the Apple Scholarship, competed in the FIRST Robotics Competition Monterey Bay Regional held in Seaside from March 23-26. Greenfield won the coveted Judge Award during the event.
Greenfield High seniors receive Apple scholarships – Salinas Valley Tribune Source link Greenfield High seniors receive Apple scholarships – Salinas Valley Tribune