Local
GRADUATION 2022: Aguh and Aniciete are top students at Fontana A.B. Miller | News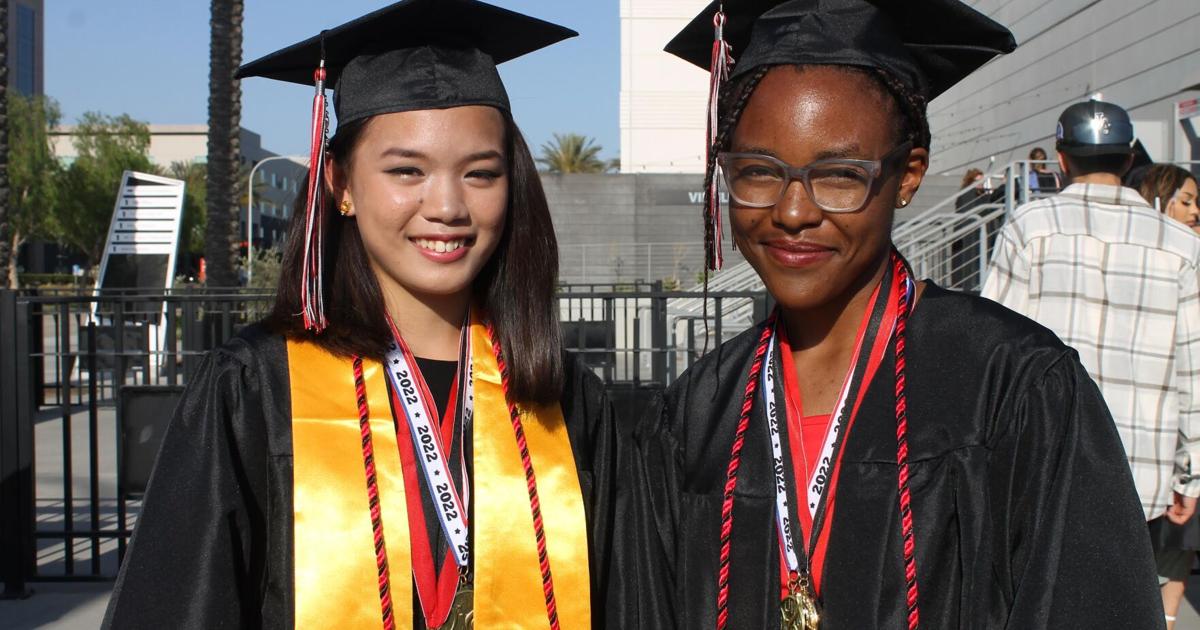 Music is important to both Juliet Aguh and Angela Aniciete, and on May 25, the two students were among hundreds who were singing a very happy tune: "Pomp and Circumstances."
Aguh was the vicar and Aniciete was the 2022 class greeting at Fontana AB Miller High School, which celebrated its launch at the Toyota Arena.
Aguh was a member of Chamber Singers for two years at Miller, and she also participated in the dance program for two years. She said she liked her time at school.
"Everyone here tried to help me become the best person I could be," she said.
Aguh, who compiled an average score of 4.54, will now go to UCLA, where she will go into statistics.
Meanwhile, Aniciete was in Miller's marching band for four years and was the battery leader. Plus, she was one of the House singers for three years.
"I am very honored and very surprised to be greeted," she said.
Aniciete, who had a GPA of 4.48, will go to UC San Diego in the fall.
(function(d, s, id) {
var js, fjs = d.getElementsByTagName(s)[0];
if (d.getElementById(id)) return;
js = d.createElement(s); js.id = id;
js.src = "//connect.facebook.net/en_US/sdk.js#xfbml=1&version=v2.5&appId=1550124928647000";
fjs.parentNode.insertBefore(js, fjs);
}(document, 'script', 'facebook-jssdk'));

GRADUATION 2022: Aguh and Aniciete are top students at Fontana A.B. Miller | News Source link GRADUATION 2022: Aguh and Aniciete are top students at Fontana A.B. Miller | News