Local
Garces falls at Lemoore in D-IV semifinal | Sports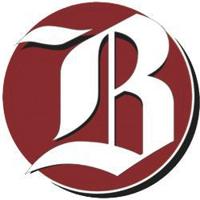 Unable to make it to the semifinals, the Garces Memorial came out on top in the heat, but couldn't keep up with him in the Division IV Division IV finals on Tuesday.
The Rams were ranked 14th in the 14th-ranked Tigers, with the Rams advancing after winning two games against Bishop and Wasco.
After a 2-0 down in the first inning, Joseph Gutierrez found a gap in the cap and sent it to the center-left wall, finishing in the third with a three-pointer.
Gutierrez scored the only goal for Jacob Porter to make it 2-1.
Catcher Jason Smith, along with another Rams single, Porter equalized 2-2.
The Rams (8-23) then took a 3-2 lead in the second inning led by Paul Pacheco in Luke Shaw with two knockouts.
But that's because Lemoor, who can get the rams to get past the plate, won 8-3 to advance to the finals this weekend.
"I can't say enough about the hard work of these guys," Garcia coach Bryan Haney said. "It's not easy to take your lumps all season, but these guys did a great job every day."
Garces falls at Lemoore in D-IV semifinal | Sports Source link Garces falls at Lemoore in D-IV semifinal | Sports