Local
FUSD offers Early Learning program, eases transition to kindergarten | News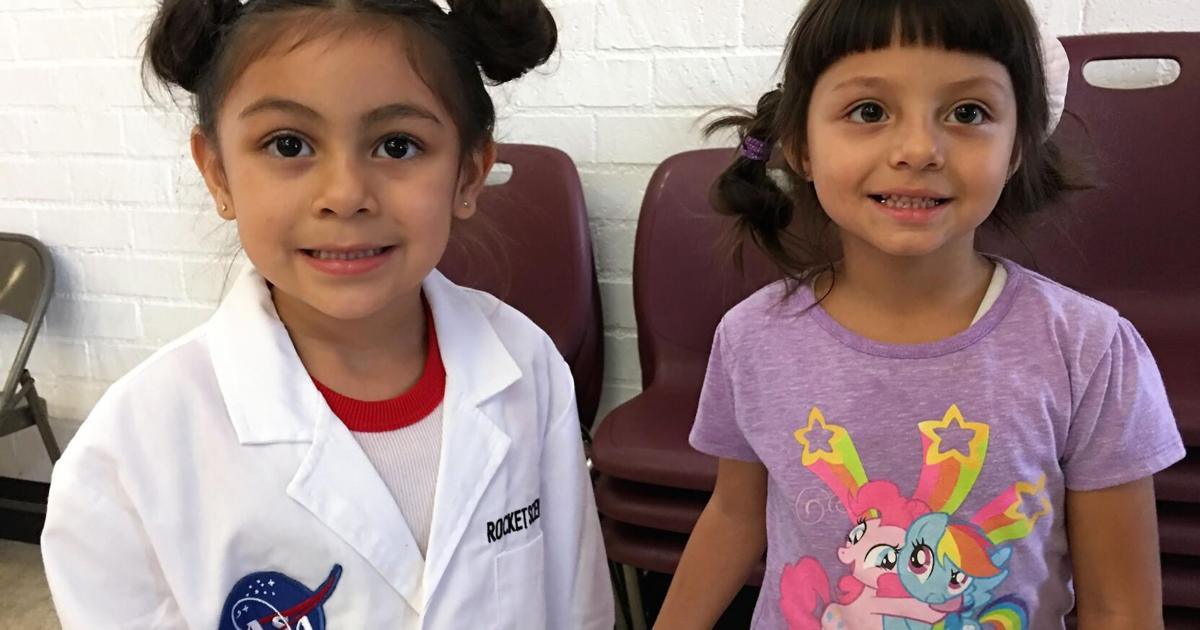 Families seeking to start their children's education can enroll in the Fontana Unified School District Early Learning Program – which includes preschool, preschool and kindergarten classes – for the 2022-23 school year, which begins on Wednesday. August 3.
Classes, created for children aged three to five, who are not currently enrolled in the district, introduce students to the concept of day-to-day schooling and prepare them socially, emotionally and academically for kindergarten.
"I am very excited to change the perception that school starts at the age of five when I start kindergarten. There are so many lessons that happen before the age of five, "said FUSD director of early learning Darcy Whitney. "When children start their educational journey at the age of three or four, they are offered opportunities to learn in ways that interest them, drawing on positive experiences and the socio-emotional learning that will develop an incentive and love for learned. "
Each early learning component has its own requirements, curriculum, and day-to-day activities, and includes a Children's Choice Center time block to explore technology, literacy, writing, math, drama, science, block, library, or art as well as outdoor play. The centers have been adapted to suit the developmental levels of the children. Food is served daily.
The FUSD California State Preschool Program (CSPP) is for children who will turn three by December 1, 2022 and is offered at 24 FUSD elementary schools. CSPP is a three-hour, part-time program that complies with the California Preschool Learning Foundations and the California Preschool Curriculum Framework, and lasts 180 days.
Children enrolled in CSPP are introduced to basic learning concepts that encompass multiple content areas, including literacy, language, math, science, and beginner writing. Immersed in a print-rich environment, children will build comprehension and vocabulary skills through a variety of literature. Children in CSPP do not need to be trained in the toilet.
The FUSD State Preschool Program (PK4) is available to all California residents born between September 2, 2017 and September 1, 2018. Transitional Kindergarten (TK) is available to all District residents born between September. 2, 2017 and 2 February 2018. PK4 is a three-hour program; TK is a four-hour, 20-minute program. Both PK4 and TK operate for 180 days.
To qualify for PK4, students must be part of a California Department of Child Care subsidized program. Eligibility criteria include childcare / guardianship services, eligibility for free and reduced lunch, eligibility of income or students with special needs as required by the Individualized Education Program (IEP). PK4 is available in 24 FUSD primary schools; TK is offered in 22 FUSD primary schools.
Both PK4 and TK are available to children one year before entering kindergarten and focus on preparing them for kindergarten rigor, teaching academic and social skills, and providing whole group, small, or individual group activities. with the interests and needs of students. Children will have access to books, be provided with reading materials and read daily to build their literacy, vocabulary, math and science skills.
To learn how to enroll a child in one of FUSD's early learning programs, visit www.fusd.net/enrollment. For more information about early learning programs, visit www.fusd.net/parashkollor.
(function(d, s, id) {
var js, fjs = d.getElementsByTagName(s)[0];
if (d.getElementById(id)) return;
js = d.createElement(s); js.id = id;
js.src = "//connect.facebook.net/en_US/sdk.js#xfbml=1&version=v2.5&appId=1550124928647000";
fjs.parentNode.insertBefore(js, fjs);
}(document, 'script', 'facebook-jssdk'));

FUSD offers Early Learning program, eases transition to kindergarten | News Source link FUSD offers Early Learning program, eases transition to kindergarten | News