Local
Funny Papers Again Column | Step Forward, Gentlemen, and Step Lively – Salinas Valley Tribune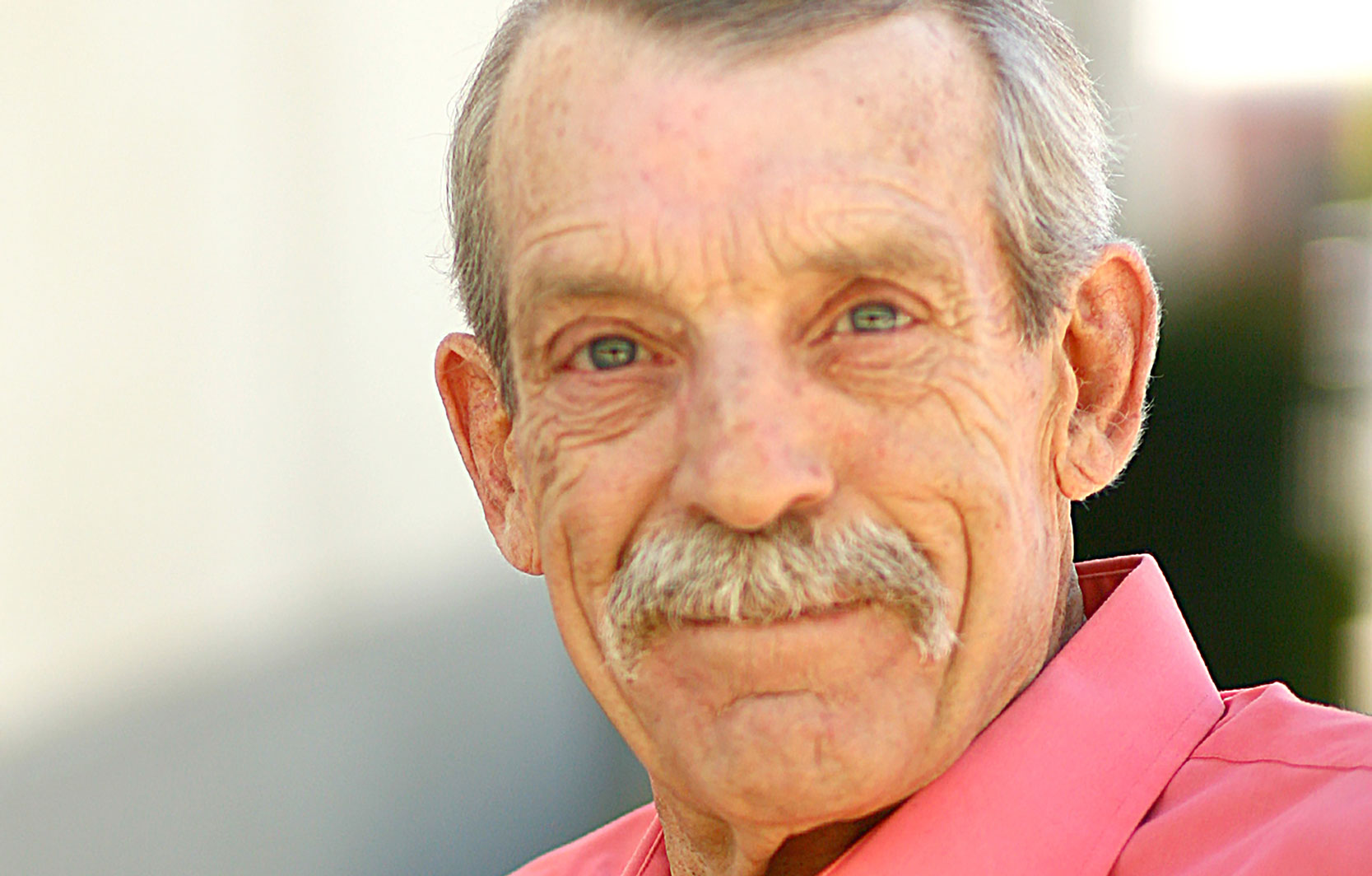 I leave aside my usual column this week, a little story about me and my dog ​​in Arroyo Seco, well told in my humble opinion, but still only a little story; will wait for another time. What brought about the change was my experience over the past weekend, on Friday and Saturday nights and Sunday afternoons, when I was transported along with hundreds of other members of the public to a time ago in the former Scottish Highlands.
There we were, witnessing a story crafted with all the passion involved in the joy of love found, the darkness of deception, the anguish of losing love, and ultimately the purpose of death itself. And we hear this story without saying a word.
Monterey County Dance Theater's production of "La Sylphide" was a triumph of authentic music, colorful attire, and most of all, superb dancing with challenging choreography that only a well-trained and well-rehearsed group can achieve. In a change from the usual assignment of a dancer to a role, artistic director Jan Harkness used the strengths of several dancers for three of the main characters, and for those of us who were able to attend all three productions it was a delight to experience. how each dancer played the role.
Although I'm by no means a qualified ballet critic, I know when I see individuality, and in last weekend's performance there was diversity in each dancer's approach to her role; there was no dancer better or worse than any other dancer, just a little different. At this point I want to mention something of vital importance to any show, and that's the acting aspect.
Telling this story, or any story, without words requires a certain level of pantomime performance where facial expressions and body movements convey the message; in ballet these actions are attenuated in much the same way as in the first silent films. And for this company in this show, the performance was far superior to what I saw in the past with these dancers, and I saw some superb performances.
It would take a novel to mention all the outstanding performances of a company in which the older dancers are accomplished enough to play more than one role, which requires the dancer to learn not only the demanding sequences of a prominent role for a performance, but also master the sequences of a secondary role for the remaining interpretation. This dual casting can only be done where there is enough depth and maturity to achieve it, and at this point in the existence of this troupe it was possible.
Like The Sorceress, Kelly Tate gave us a witch dancing with vivid abandon, Daisy Picazo danced the Witch with a dynamic but funny physique, while Natalyse Solomon's performance was a little calmer, which made her even more menacing; the three ladies danced the same sequences, but each brought something different to the role. Natalia Merritt and Desiree Lomeli completed the macabre trio, performing each night with a different but trouble-free witch.
The new love interest in the story, a girl named Effie, was played on Friday night by Rachel Garcia, while her twin sister Olivia Garcia danced the role of the charming Sylph from the forest who would steal the love of Effie's life just to lose her. own life in the end. As opening night performers, Rachel and Olivia set the standard for the weekend with performances that drew audiences to the story.
On Saturday, Kali Jimenez danced the role of Sylph alongside Carli Johnson as Effie, and on Sunday she saw Sheccid Salas as Effie with Chloe Arriaga as the mystical Sylph. Each of these ladies cannot be compared or contrasted unless she is imbued with ballet knowledge, which I am not. But as a member of the audience, I rejoiced with Rachel in love, almost cried with Carlie, and was devastated when Sheccid's Effie lost her love for the forest. In each successive show, Sylph was charming; Olivia delighted with the stubbornness, Kali did her magic with a behavior of coming here and Chole hypnotized as only Chloe can.
There is good talk of these performers who could dominate these lead roles only for one night, and then act as wedding guests or as the forest sylph in the other two performances; a feat only possible with strong support from the cast, and this was evident throughout the performances. Melissa Armer, as always, is a dominant presence on stage, and as Effie's mother, she dominated the children's bridesmaids and wedding guests. I can't go on without mentioning what Ella Guidotti, Alaina Echenique, Allison Ochoa and Jenavieve Storelli have contributed to the production. Small but talented, these dancers were a delightful addition to the cast.
I will be speechless and without space if I mention all the little delights of this performance, but one thing I can be sure of is that there is a whole group of younger dancers who are about to make their own. Surely this summer will see more of them advance to the point and will soon take on the most important roles for those who have prepared with years of training. As the older ladies come of age and move on, waiting in the bands is a whole picture of talent nearby.
Now I have to mention the guys. A production like this is enhanced by a diversity of dancers, so it was refreshing to see dancers on stage. The role of James, a man doomed to lose not only his love but also his life, was excellently played by Gideon Brown. Brother Shadrach Brown played James' cousin Gurn. Michael Conricorde added his talent as a wedding guest.
I would hope that the parents of the boys who witnessed these young people performing in a ballet would seriously consider the benefits of artistic dance for young boys and encourage them to enroll and start classes in the hope that their child will one day make a name for themselves in the field. education. dance.
Take care. Peace.
Funny Papers Again Column | Step Forward, Gentlemen, and Step Lively – Salinas Valley Tribune Source link Funny Papers Again Column | Step Forward, Gentlemen, and Step Lively – Salinas Valley Tribune