Local
Former Fontana A.B. Miller pitcher Jesse Chavez is traded to L.A. Angels | News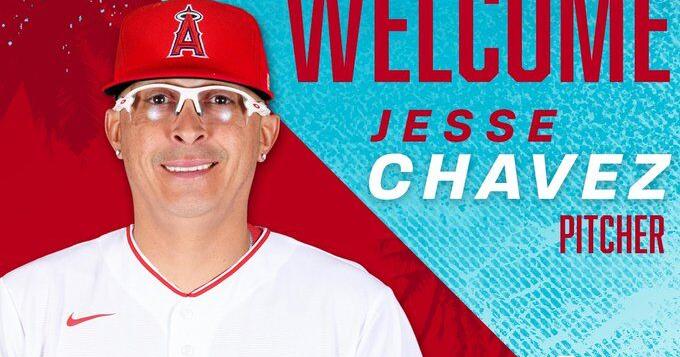 Major League Baseball player Jesse Chavez, a former Fontana AB Miller High School star, is returning to his hometown of Southern California.
Chavez was traded from the Atlanta Braves to the Los Angeles Angels on August 2, marking the second time in his career that he was on the Angels' roster.
Chavez had a great season in 2021, pitching well to help the Braves win the World Series.
The 38-year-old Chavez then left the Braves and was picked up by the Chicago Cubs during the offseason, but he was traded back to Atlanta in April.
Chavez was pitching well once again, compiling a 2.11 ERA in 31 appearances with Atlanta. But the Braves sent him and Tucker Davidson to the Angels in exchange for Raisel Iglesias at the trade deadline.
According to mlb.comChavez has now become the most traded player in baseball history, having been traded 10 times.
Chavez, who was selected first out of Texas in the 2002 draft, played for the Angels in 2017. He was also briefly a member of the LA Dodgers in 2016.
(function(d, s, id) {
var js, fjs = d.getElementsByTagName(s)[0];
if (d.getElementById(id)) return;
js = d.createElement(s); js.id = id;
js.src = "//connect.facebook.net/en_US/sdk.js#xfbml=1&version=v2.5&appId=1550124928647000";
fjs.parentNode.insertBefore(js, fjs);
}(document, 'script', 'facebook-jssdk'));

Former Fontana A.B. Miller pitcher Jesse Chavez is traded to L.A. Angels | News Source link Former Fontana A.B. Miller pitcher Jesse Chavez is traded to L.A. Angels | News