Local
Fontana's Center Stage Theater will close down for major renovations, city says | News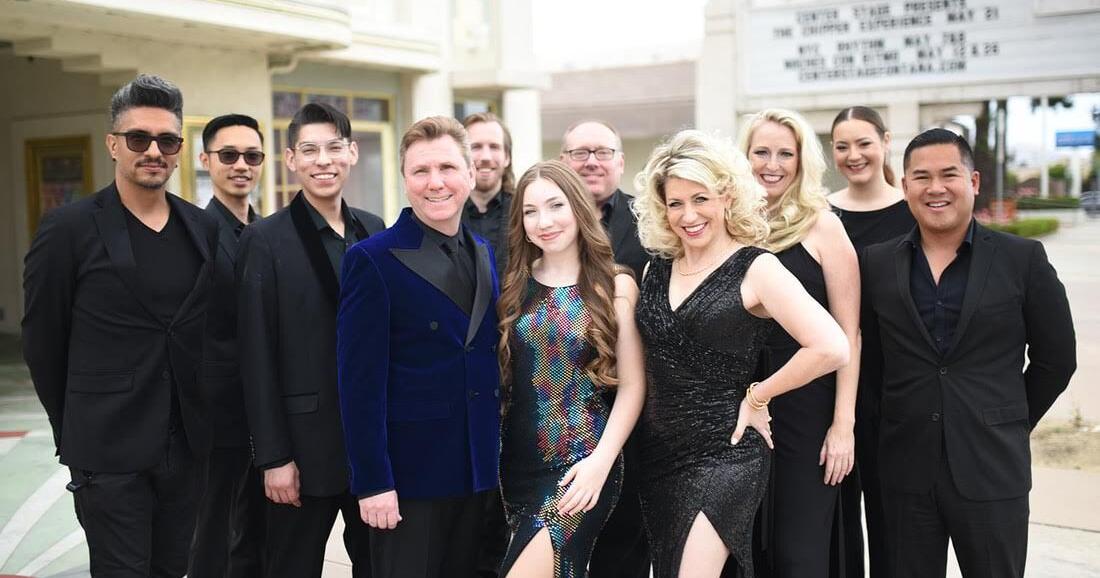 Fontana's Center Stage Theater is closing to get a major makeover, but when it reopens next year, the current operators of the upscale downtown venue will no longer be presenting shows there.
Todd and Jennifer Vigiletti, who have been in charge of entertainment at Center Stage since it opened in 2008, will have their final production, New York City Rhythm in the Key of B, on Sunday, August 14.
It wasn't the couple's choice to leave, Todd Vigiletti said. The city, without explanation, asked them to close and vacate the dinner theater by the end of August.
"It's certainly not something we wanted to happen," he said. "We thought we had a good relationship with the city."
He said he knows the city, which owns the building, has "the right to do whatever it wants, but it would be nice if this was a more amicable separation. We thought that came out of left field."
Center Stage, which had canceled its 2020-21 season due to the COVID-19 pandemic, reopened last fall and has seen good attendance numbers this season, Vigiletti said.
Mayor Acquanetta Warren said Center Stage is among Fontana's most important public facilities.
"Many have enjoyed its use over the years, and we are grateful to hear how important protecting and preserving Center Stage is to the community," Warren said in a statement. "To ensure this unique venue retains its character, relevance and sustainability for this and future generations of patrons, the city will embark on a major renovation and restoration project over the next few months."
Renovations will include structural repairs, exterior painting, an update to the interior design and furnishings, and the modernization of all sound, lighting and video equipment, Warren said.
A renovation of this size and scope will take a significant amount of time, and as a result, city staff are tasked with a targeted reopening by the summer of 2023, Warren said.
"Upon reopening, the city will be accepting proposals from vendors looking to use this incredible facility," she said.
In June, Vigiletti had created a petition Change.org, hoping to convince the city to at least keep Center Stage open until the end of the year so the wildly popular annual Holiday Follies can be presented in December. More than 1,800 people have signed the petition, but to no avail.
Commenters on the petition said it was important to "keep live theater alive".
For the past 14 years, Center Stage has offered a wide variety of entertainment, including two concerts by Broadway star and Fontana native David Burnham this season.
Vigiletti said the theater attracted audiences of all ages with its modern and classic musicals and original productions such as The Saturday Supper Club (featuring Big Band music and dancing).
"It's been a great run for us," Vigiletti said. "We've loved being a part of this city all these years."
He said he feels sad for the service staff members who are losing their jobs. There were 25 employees plus the performers (many of whom were Fontana residents).
The shows drew patrons from all over Southern California, but about 20-25 percent of attendees lived in Fontana and another 25 percent were from nearby cities, Vigiletti said.
The venue also hosted numerous salsa dance events called Noches con Ritmo. Plus, Center Stage was used for Fontana Chamber of Commerce luncheons, the Miss Fontana pageant, weddings, quinceanera, and city and county functions.
Warren said the arts will continue to play a vital role in Fontana.
"We remain committed to providing innovative and outstanding cultural arts engagement and programming through visual and performing arts programs, partnerships and educational opportunities," she said. "We look forward to your patronage when the theater reopens next year as the premier venue of its kind in the Inland Empire."
(function(d, s, id) {
var js, fjs = d.getElementsByTagName(s)[0];
if (d.getElementById(id)) return;
js = d.createElement(s); js.id = id;
js.src = "//connect.facebook.net/en_US/sdk.js#xfbml=1&version=v2.5&appId=1550124928647000";
fjs.parentNode.insertBefore(js, fjs);
}(document, 'script', 'facebook-jssdk'));

Fontana's Center Stage Theater will close down for major renovations, city says | News Source link Fontana's Center Stage Theater will close down for major renovations, city says | News