Local
Fontana student is accepted to national Pathways to STEM program | News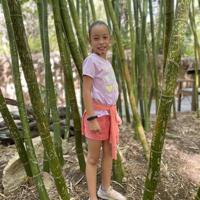 Giuliana Escamilla, a student from Fontana, was recently nominated and accepted into this year's National Youth Leadership Forum: Roads to STEM.
The NYLF Pathways to STEM is a unique learning experience for smart, forward-thinking elementary school students who will evolve into next-generation innovators, engineers, doctors, software developers, and scientists.
Students learn by participating in simulations and hands-on workshops. They also have the opportunity to choose the experience that suits them best by choosing either the six-day or the five-day Residential program.
(function(d, s, id) {
var js, fjs = d.getElementsByTagName(s)[0];
if (d.getElementById(id)) return;
js = d.createElement(s); js.id = id;
js.src = "//connect.facebook.net/en_US/sdk.js#xfbml=1&version=v2.5&appId=1550124928647000";
fjs.parentNode.insertBefore(js, fjs);
}(document, 'script', 'facebook-jssdk'));

Fontana student is accepted to national Pathways to STEM program | News Source link Fontana student is accepted to national Pathways to STEM program | News