Local
Fontana School Board members discuss status of superintendent at July 6 meeting; no action is taken | News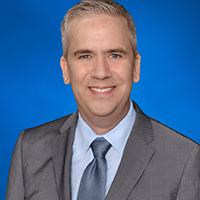 The status of Fontana Unified School District Superintendent Randal Bassett was discussed in closed session during the July 6 School Board meeting.
On the agenda of the session was the item entitled "Request of the members of the Board – Change of the contract: Chief Inspector".
No action has been taken on that point and no closed-door report has been provided on the subject, said Clarissa Trejo, FUSD's executive director of marketing, communications and engagement.
"There has been no change in Mr. Bassett's employment status," Trejo said in an email.
Jennifer Quezada, president of the School Board, confirmed this statement.
"Mr. Bassett is still serving as superintendent of the Fontana Unified School District," Quezada said in an email.
Trejo said Bassett was unavailable for comment.
"No further information has been provided regarding this article at this time. Any follow-up action of this nature will need to be taken at a future board meeting," Trejo said.
The next meeting was scheduled for July 20.
Bassett has been the district's superintendent for the past 5 1/2 years. Previously, he had worked for the district for 20 years in various capacities, including the executive leadership positions of associate superintendent of business services and chief technology officer.
(function(d, s, id) {
var js, fjs = d.getElementsByTagName(s)[0];
if (d.getElementById(id)) return;
js = d.createElement(s); js.id = id;
js.src = "//connect.facebook.net/en_US/sdk.js#xfbml=1&version=v2.5&appId=1550124928647000";
fjs.parentNode.insertBefore(js, fjs);
}(document, 'script', 'facebook-jssdk'));

Fontana School Board members discuss status of superintendent at July 6 meeting; no action is taken | News Source link Fontana School Board members discuss status of superintendent at July 6 meeting; no action is taken | News