Local
Fontana residents receive scholarships to help with their college expenses | News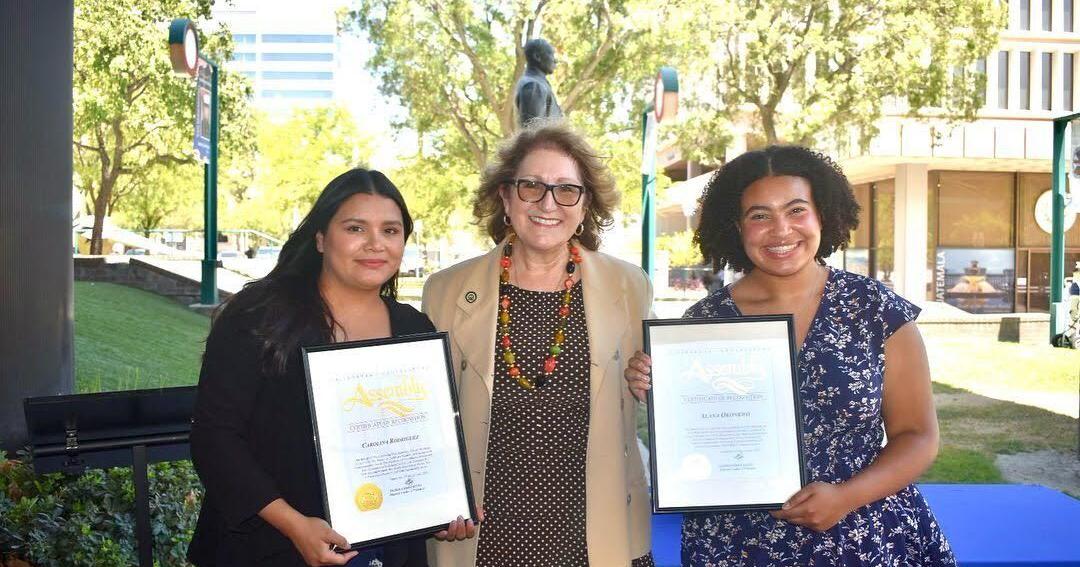 Fontana residents Carolina Rodriguez and Alana Okonkwo recently received $2,500 worth of scholarships to help with their college expenses.
California Assembly Majority Leader Eloise Gómez Reyes honored the two students through the Minerva Scholarship program, which was established by Women's Leadership California to support the advancement and empowerment of women.
Okonkwo will enter her first year at Stanford University, having graduated from Etiwanda High School's Class of 2022 with a 4.4 weighted GPA. She was a member of the LGBTQ Pride Club, the Black Student Union, Link Crew and the Government and Policy Affairs Committee. She was also a member of the Committee of Correspondence for a youth-led voting initiative.
"This scholarship has a great impact on my life and the trajectory of my educational journey. This scholarship will help me pay for college, which is very important to me because it will also allow me to continue volunteering my time in my advocacy work," Okonkwo said.
Rodriguez started on the path to higher education in 2013. While attending school, she also entered the professional world and has worked with San Bernardino Sexual Assault Services as a marketing campaign manager, and the San Bernardino County District Attorney's Office, Bureau of Victim Services. She is now accepted into the Master of Public Administration program as well as the two-year Master of Social Work program at Cal State San Bernardino.
"Winning the Minerva Scholarship gives me the validation I need to go ahead and continue to pursue my educational goals," Rodriguez said.
"The Minerva Scholarship awards are an important step in empowering our young women as they pursue higher education," said Reyes. "I have every confidence that Alana and Carolina will succeed in their pursuits."
For more information on requirements and full scholarship details, go to the Foundation's website at https://wicl.us/scholarship-program/
(function(d, s, id) {
var js, fjs = d.getElementsByTagName(s)[0];
if (d.getElementById(id)) return;
js = d.createElement(s); js.id = id;
js.src = "//connect.facebook.net/en_US/sdk.js#xfbml=1&version=v2.5&appId=1550124928647000";
fjs.parentNode.insertBefore(js, fjs);
}(document, 'script', 'facebook-jssdk'));

Fontana residents receive scholarships to help with their college expenses | News Source link Fontana residents receive scholarships to help with their college expenses | News