Local
Fontana residents mourn death of Donald McKnight, who walked up and down Sierra Avenue | News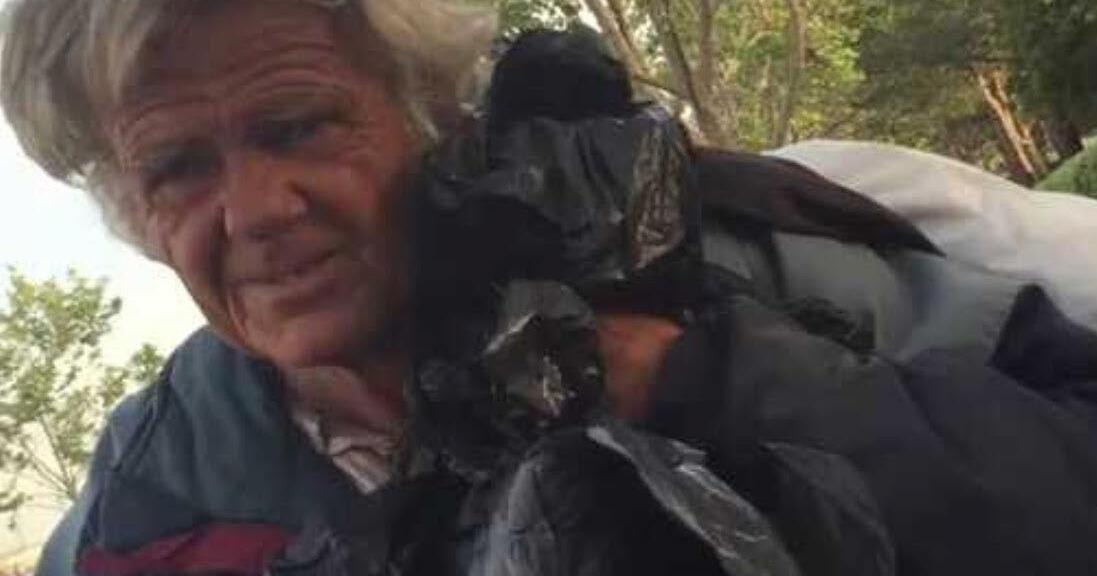 Donald McKnight, who was known by many in Fontana as the mysterious – but very kind and pleasant – man who walked regularly along the Sierra Avenue while carrying several bags over his shoulder, has recently died. He is believed to be 69 years old.
For many years, McKnight could be seen early in the morning walking south on the Sierra from Riverside Avenue to downtown Fontana, and then he would make the trip to his camp / house at dusk.
On March 28, McKnight's body was found by a resident who was looking for recyclable materials in an empty field at block 16800 of Duncan Canyon Road, said Fontana Police Department Public Information Officer Jason Delair. McKnight appeared to have been dead for a period of time, Delair said.
"The forensic doctor answered and took the body in his hand. "There were no signs of trauma and nothing suspicious was found," Delair said, adding that the coroner said the death appeared to be from natural causes.
"We knew he was a good-hearted and gentle man," Delair said. "He never took food or money from anyone, nor did he bother anyone. He just kept to himself and enjoyed walking up and down Sierra Avenue. I know there were some officers who checked it routinely and made sure there was water on hot days. "He is in a much better place now."
There was a lot of gossip and speculation about McKnight.
Some people assumed he was homeless, while others thought he was rich, and some believed he was once a celebrity who was tired of fame.
However, what was confirmed was that he was happy to assist by performing kitchen tasks at the Oldtimers Foundation building in central Fontana from 2007 to 2015.
"He was a good and calm man and very smart," said Socorro Flores, Guadalupe Valdivia and Jacqueline Gayoso. "He was a tireless worker."
Mostly McKnight kept to himself, although some people would try to help him, either with a meal or with money, but he always refused and continued his journey.
Not all the bags he carried were his belongings; he also carried sandbags full of sand, and it is believed that this was due to the death of a close family member for which he felt responsible and thought that living the life he was leading was a way for him to express remorse.
A candlelight vigil was held in memory of McKnight on April 3 outside the Stater Bros. store at 8228 Sierra Avenue, where he was frequently seen.


Fontana residents mourn death of Donald McKnight, who walked up and down Sierra Avenue | News Source link Fontana residents mourn death of Donald McKnight, who walked up and down Sierra Avenue | News