Local
Fontana received $50.2 million in federal funds; city may spend $8 million of it to fight homelessness | News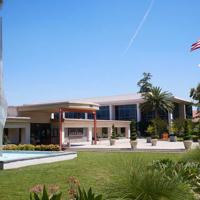 Last year, the city of Fontana received $ 50.2 million in federal funding thanks to the American Rescue Plan Act, a giant stimulus plan that was approved by Congress.
Now the City Council is deciding exactly how the big unexpected revenue will be spent and resolving the homeless crisis is a top priority.
Staff are recommending that the city spend $ 8 million of that money on homeless prevention resources and a care center, according to the agenda for the next City Council meeting on March 8th.
All of the City Council members, as well as Police Chief Billy Green, have been adamant in their desire to end the homeless in Fontana.
During a seminar in February, each of the members had the opportunity to list their preferences for the projects to be funded and agreed on a few points.
On staff recommendation, the city wants to spend $ 10 million on a parking facility, as well as $ 5.8 million on the Cypress storm drainage project, which would help control storm water flow through the area near Foothill Boulevard. west of Sierra Avenue.
Continuing with the focus on improving infrastructure, the city is also looking to spend $ 5 million on pavement rehabilitation and $ 4 million on park improvement.
Another $ 3 million will go to the purchase of a helicopter for the Police Department.
City Council members initially proposed spending $ 10 million on a small business loan / grant program, but this funding has been reduced to $ 3 million.
Other projects include:
• Improved ventilation for city buildings – $ 2.5 million
• Fiber for city buildings – $ 2 million
• Sewer in the sewer – $ 2 million
• Employee retention / incentives – $ 1.7 million.
Additional projects would receive smaller amounts.


Fontana received $50.2 million in federal funds; city may spend $8 million of it to fight homelessness | News Source link Fontana received $50.2 million in federal funds; city may spend $8 million of it to fight homelessness | News