Local
Fontana Police Department welcomes four new officers | News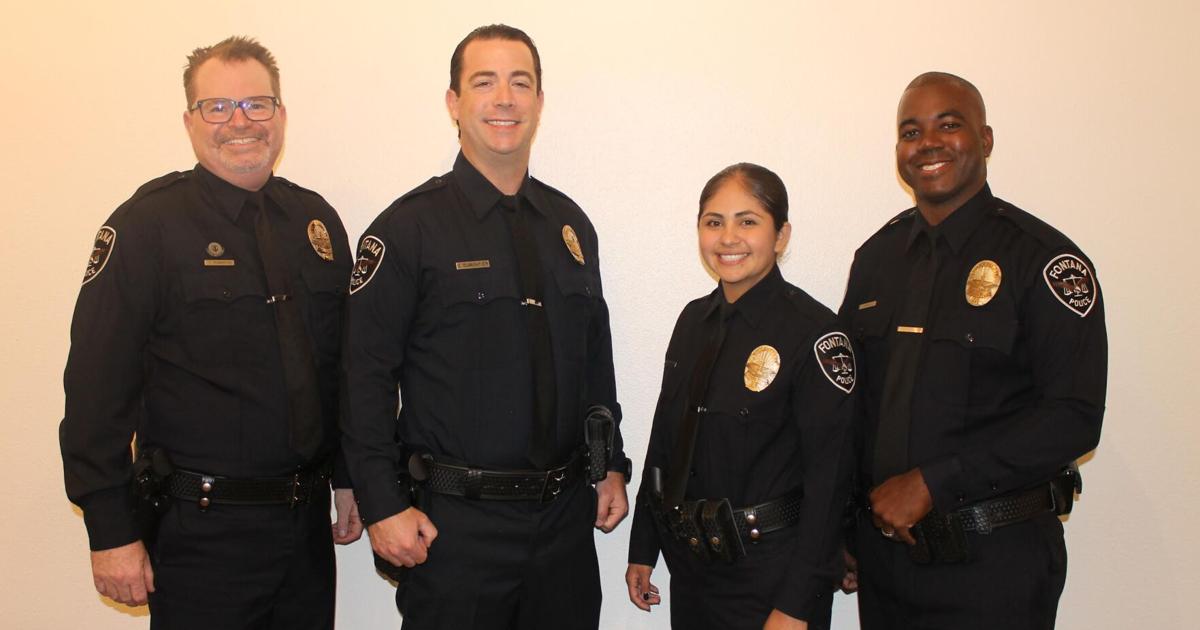 Two young police officers and two reserve officers were sworn in during the April 12 meeting of the Fontana City Council.
• Police Officer Travis Marshall comes to the Fontana Police Department with patrol experience from the Moreno Valley Station of the Riverside Sheriff's Department. He also serves the United States as a current member of the Navy Reserves.
• Police Officer Toni Lozano recently graduated from the San Bernardino County Sheriff's Academy. She grew up in Los Angeles County. She played softball at the University of La Verne and recently earned her bachelor's degree. She worked for the University Campus Security Department as a dispatcher and security officer.
• Reserve Police Officer Troy Pennington has been a physician for nearly two decades. He grew up in Michigan and Texas. After earning his medical education / credentials, he worked at a local hospital. He has also been instrumental in developing medical protocols within the region that assist first responders in providing the best care to the communities they serve.
• Reserve Police Officer Stephen DuMontier will fulfill his reserve duties as a SWAT doctor with IVS. He was born and raised in St. Louis. Louis, Missouri. He was a medical officer in the Navy and is currently an ER doctor at a local hospital.


Fontana Police Department welcomes four new officers | News Source link Fontana Police Department welcomes four new officers | News