Local
Fontana officers rescue infant who was living in poor conditions | News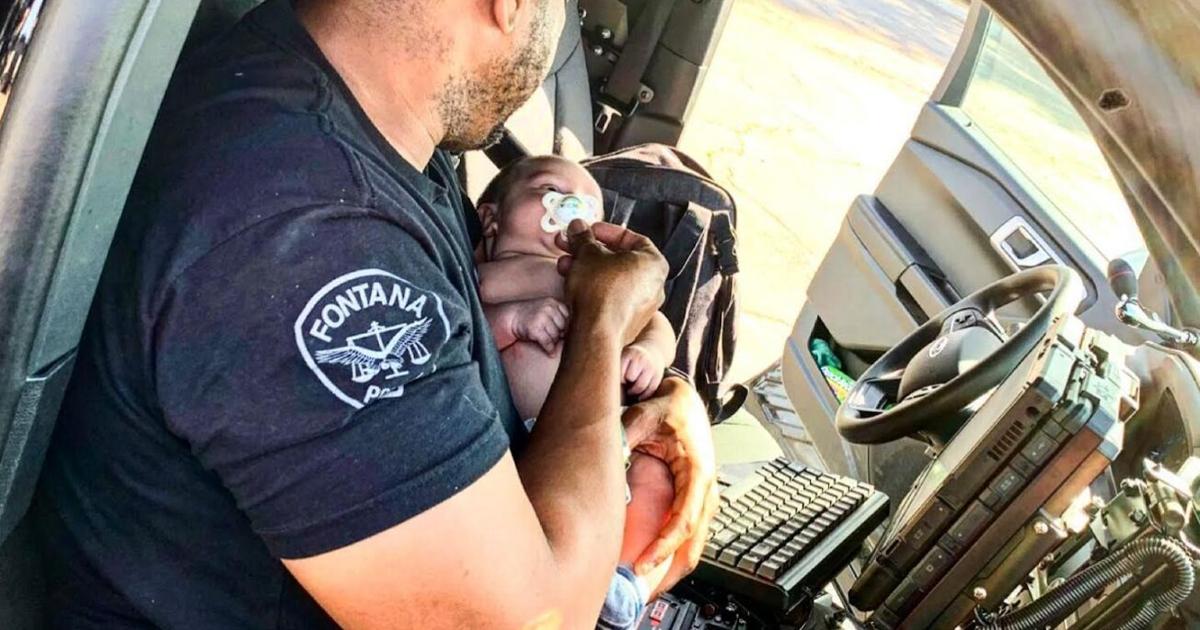 Officers from the Fontana Police Department recently rescued a baby living in poor conditions, according to a Facebook post by the PD.
On April 6, officers were patrolling the bathing area at the bottom of Juniper Avenue when they saw a woman smoking narcotics next to her one-month-old baby. The woman and baby lived in the flood control canal.
Due to the miserable living conditions and extreme heat that day, officers took the baby in their arms for her safety and well-being, police said. Doctors from the Fire Department checked it and after it was cleaned, the police contacted the Children's Family Services for help.
"If you see someone who needs help or would like to inquire about resources, please call our emergency call number at (909) 350-7700 and ask to speak with the MET Unit, or you can contact City Link. They have several resources for those in need of shelter, food, medical care, clothing and much more. The contact person at City Link is Bianca, and she can be contacted at (909) 803-1059. 2223 or email: biancab@wateroflifecc.org", It is said in the Facebook post.


Fontana officers rescue infant who was living in poor conditions | News Source link Fontana officers rescue infant who was living in poor conditions | News