Local
Fontana officers are honored after they help arrest armed robbery suspect and comfort the victim | News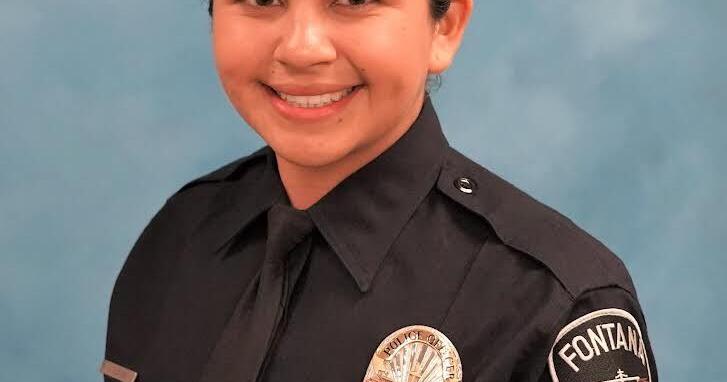 Because of their ability to help arrest an armed robbery suspect while also comforting the young crime victim, three officers were honored as the Fontana Police Department's Employees of the Month for May.
Officer Tony Lozano and Officer Jon Gearhart were introduced during a recent City Council meeting. Officer Taylor Hymas was also one of the honorees but did not attend the meeting.
On May 17, officers were dispatched to a robbery of a bicycle at a grocery store on Foothill Boulevard. During the robbery, the suspect assaulted the victim and brandished a firearm, threatening to shoot the victim for his bike by pulling the slide back and brandishing the weapon to further instill fear.
Hymas and Lozano took the report and gathered detailed information, relaying a suspect report to auxiliary units.
Hymas and Lozano saw that the victim in this case was very upset and clearly shaken by the incident, Police Chief Billy Green said.
"They went above and beyond to show compassion to the victim in this most traumatic event and spent extra time with the victim until he was comfortable and with the family before leaving," Green said.
Officers conducted an extensive search of the area; however, they were unable to locate the suspect.
But about an hour later, Gearhart found a subject matching the description about 1.5 miles from the stolen bike robbery. Gearhart attempted to make contact with the subject and he fled on the stolen bicycle. Gearhart followed for about three-quarters of a mile through a neighborhood and relayed the information to backup units.
As Gearhart chased the suspect, he observed the subject drop a black handgun as he continued to flee. The suspect was eventually caught in a nearby park.
Hymas and Lozano formed field formations with the victim and obtained positive identification of the suspect. The victim, still reeling from the robbery and the suspect's quick capture, was extremely grateful for the return of his bike and for the professionalism of Hymas and Lozano and their care and concern for his well-being even after the suspect was captured.
"The officers' quick action and attention to detail most likely prevented additional roadside robberies with this suspect and left a positive impact on a citizen in the city during a very traumatic event," Green said.
(function(d, s, id) {
var js, fjs = d.getElementsByTagName(s)[0];
if (d.getElementById(id)) return;
js = d.createElement(s); js.id = id;
js.src = "//connect.facebook.net/en_US/sdk.js#xfbml=1&version=v2.5&appId=1550124928647000";
fjs.parentNode.insertBefore(js, fjs);
}(document, 'script', 'facebook-jssdk'));

Fontana officers are honored after they help arrest armed robbery suspect and comfort the victim | News Source link Fontana officers are honored after they help arrest armed robbery suspect and comfort the victim | News