Local
Fontana Honor Roll Open House, Traveling Exhibit planned on March 19 | News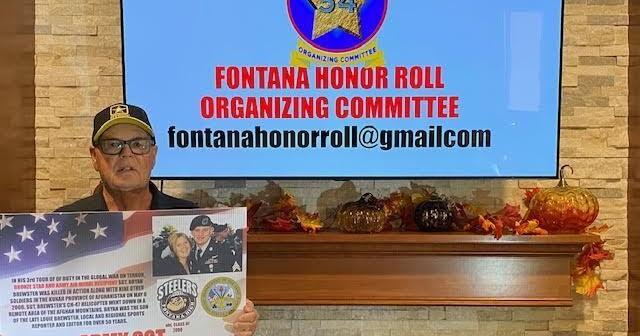 The Fontana Honor Roll Open House and Travel Exhibition will take place on Saturday, March 19th.
The event will take place from 4 to 7 pm at The Church of Jesus Christ of Latter-day Saints at 7526 Alder Avenue, opposite Alder High School.
After months of planning and preparation, attendees now have the opportunity to see photos and biographical displays of 58 men with Fontana connections who died or were prisoners of war during World War II, Korea, Vietnam, and the Global War on Terror.
In addition, the first 300 attendees will be presented with American flag pins, flags, and stickers free of charge.
Veterans pins will be awarded to the first 50 veterans.
Guests will also have the opportunity to enjoy patriotic musical presentations by Kaiser and Summit High School choral groups, as well as music performed by community members. Further, refreshments will be provided free of charge to all attendees, until supplies are exhausted.
Copies of the almost complete 250-page draft and manuscript of the lives and deaths of most of the 58 honorees will be available for guest reading. Demonstrations on how to find someone's family history will also be given at the Family History Library on site.
"The Fontana Honor Roll Organizing Committee planned this event for all interested individuals, including children and young people mature enough to understand the sacrifices these men made in order for us to enjoy our constitutional freedoms," said Bill Freeman, the founder of the committee. "Please join us. These heroes died for us. Please do not forget them. "
For more information, call Freeman at (951) 505-4114.


Fontana Honor Roll Open House, Traveling Exhibit planned on March 19 | News Source link Fontana Honor Roll Open House, Traveling Exhibit planned on March 19 | News