Local
Fontana Days Festival was great for attendees — and for students and nonprofit groups | News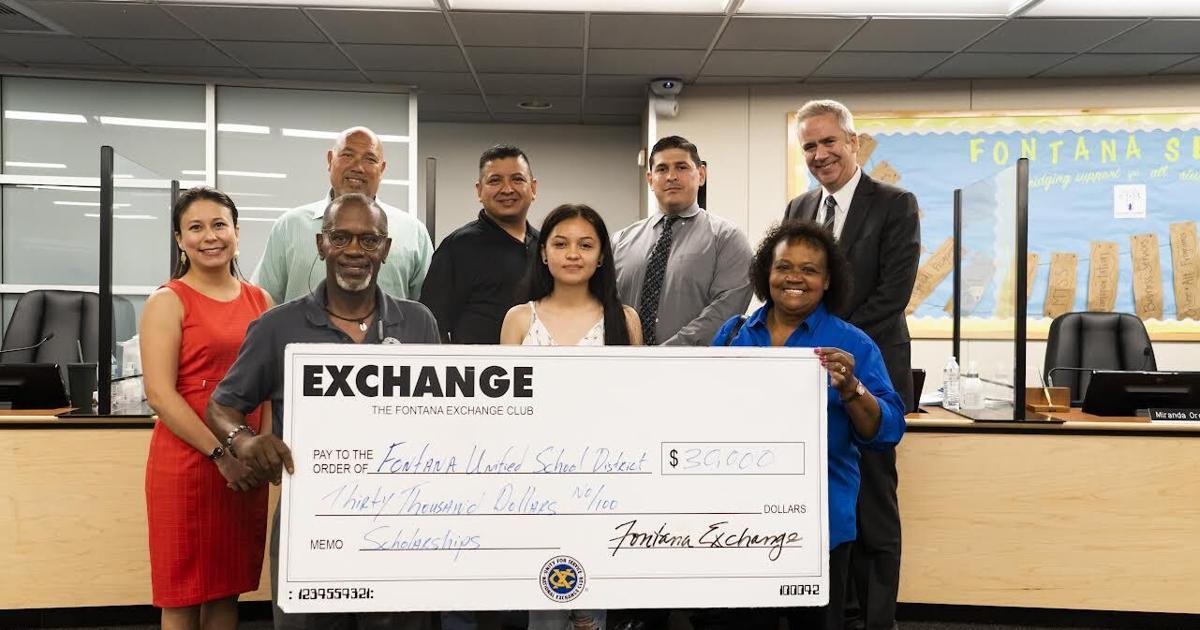 The 2022 Fontana Days Festival was great for those in attendance—and just as great for the many students and nonprofit groups that benefited from the event.
The festival, which was held June 2-5, had its largest attendance in years with more than 41,000 guests, according to R. Dale Evans Sr., president of the Fontana Exchange Club, which coordinates event along with the City of Fontana.
"With more than 20 information booths, food vendors and jewelry vendors, carnival attendees enjoyed good food, received important information and purchased a variety of items available at the park," Evans said.
He thanked all the attendees and volunteers and also acknowledged the event's sponsors, including the Fontana Foundation of Hope, High Fontana Real/Entrepreneurial Journey, Options for Youth Free Public Charter School, Burrtec Waste Management, Home Street Bank, Lewis Homes, Mary Powers Insurance , Mayor Acquanetta Warren, Southern California Credit Union, All Magic Paint and Body, Allegiance Steam Academy, Party Pro Tent, Keepers Assistance Security and Fontana Hyundai.
Proceeds from the carnival will be used to continue to fund scholarships for all high schools in the Fontana Unified School District and to support other organizations that provide youth activities that promote Americanism, community service, and drug abuse prevention. children.
The Fontana Exchange Club, whose motto is "Unity for Service," was founded in March 1953 and will celebrate 70 years of helping the local community in 2023.
If residents are interested in volunteering, they can get more information about the Exchange Club by emailing exchangeclubfontana@gmail.com or by calling (909) 202-9464 and being Evans' guest at one of the club's meetings on the first and third Wednesdays of the month at noon.
(function(d, s, id) {
var js, fjs = d.getElementsByTagName(s)[0];
if (d.getElementById(id)) return;
js = d.createElement(s); js.id = id;
js.src = "//connect.facebook.net/en_US/sdk.js#xfbml=1&version=v2.5&appId=1550124928647000";
fjs.parentNode.insertBefore(js, fjs);
}(document, 'script', 'facebook-jssdk'));

Fontana Days Festival was great for attendees — and for students and nonprofit groups | News Source link Fontana Days Festival was great for attendees — and for students and nonprofit groups | News