Local
Fontana City Council will allow retail commercial cannabis businesses to operate for first time | News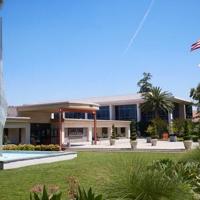 The Fontana City Council voted on July 12 to allow retail cannabis businesses to operate and offer products in Fontana for the first time.
The new ordinance will authorize just three permits to be issued in the city — one in the area north of Baseline Avenue, one between Baseline and Valley Boulevard and one south of Valley.
Businesses must follow strict regulations and must be located at least 600 meters from schools, parks, nurseries, youth centers and city limits.
"I have to applaud our staff for putting together what I think is a first-class ordinance," Mayor Acquanetta Warren said during the meeting.
"It's anticipated to generate significant revenue for the city," said Deputy City Manager Phil Burum.
The ordinance passed by a 4-1 margin, with Councilman Jesse Sandoval casting the No vote.
Sandoval said that while a policy like this is necessary, he thought the way this particular ordinance was written was too vague and said more community input was needed.
In 2016, California voters approved Proposition 64, which legalized the recreational use of marijuana for adults age 21 and older.
The following year, the Fontana City Council voted 3-2 to allow indoor marijuana cultivation on a very limited basis. Then, in 2019, a successful lawsuit was filed against the city, forcing Fontana to ease some of the initial restrictions it had implemented. Now the city has gone a step further and lifted the ban on retail businesses.
Warren noted that voters in Fontana tended to favor more relaxed cannabis policies.
She said she discussed the situation with the residents of Fontana, whose main focus was not the ban, but maintaining public safety.
The city received two written statements from residents on the issue, one for and one against, and speakers during the public comment portion of the meeting praised the new ordinance.
Burum said about a third of cities in California have already adopted pro-cannabis policies. Warren said Fontana has learned from what happened in those cities.
"We're taking advantage of some of the mistakes that other cities have made and the good policies that other cities have made," she said.
Burum said when it comes to selling cannabis in Fontana, all parties involved must go through an extensive vetting process and the business must have a state license in addition to a city permit/license.
Also, these are the restrictions to follow:
• No on-site wear or tear
• Air filters and odor control required
• Must be at least 21 years old to enter or work in business
• Rigorous inventory control and reporting procedures
• 24 hour security
• Inspections as desired
• The permit is revocable for non-compliance, including "disturbing activity".
• Indefinable, non-transferable
• A change in ownership structure requires approval from the city and new partners will require a full background check.
Fontana's ordinance, which applies to areas within city limits, will not be affected by San Bernardino County's policy that prohibits all commercial cannabis activity, including distribution, within unincorporated areas of the county.
The San Bernardino County Sheriff's Department is continuing to implement a major crackdown on illegal outdoor marijuana cultivation (dubbed "Operation Hammer Strike"), which has been ongoing since last September. Some residents of Fontana have been arrested because of this policy, but mainly the operation aims to limit the large cultivations in the desert communities.
(function(d, s, id) {
var js, fjs = d.getElementsByTagName(s)[0];
if (d.getElementById(id)) return;
js = d.createElement(s); js.id = id;
js.src = "//connect.facebook.net/en_US/sdk.js#xfbml=1&version=v2.5&appId=1550124928647000";
fjs.parentNode.insertBefore(js, fjs);
}(document, 'script', 'facebook-jssdk'));

Fontana City Council will allow retail commercial cannabis businesses to operate for first time | News Source link Fontana City Council will allow retail commercial cannabis businesses to operate for first time | News