Local
Fontana church will hold mortgage burning celebration | News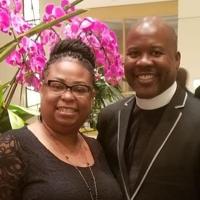 Saturday, May 7 will be a special day for members of the Bethlehem African Methodist Episcopal Church of Fontana.
The church, which started 75 years ago, will hold a mortgage burning party at 1:00 p.m. at 16262 Baseline Avenue.
The celebration will be overseen by the pastor of the church, Rev. Fr. Terrence D. Sims.
Pastor Sims is continuing the legacy of those who preceded him, including Rev. Fr. Francine Nelson Brookins, who was pastor of Beth-el AME for 12 years. Brookins has now risen to the episcopate as the 141st elected bishop of the African Methodist Episcopal Church.
The church was first organized on May 19, 1947 in a small summer house of Al Nicols and his wife, according to the church website. Led by Rev. TA Patterson, members purchased one acre of land at the Base and the founding ceremony was held a few years later.
After the church was built, membership continued to grow and one acre of neighboring land was purchased. A shrine was built on the property. Over the years, various improvements were made to the property. Eventually, the parish became the home of the community outreach program. Through this program, I had run food services, clothing banks, youth assistance programs, and a host of community building events.
Under the leadership of Rev. Morris Buchannan, Beth-el became the "place" to come when there were social ills that plagued the Fontana community.
In 2007, the city of Fontana launched a road widening project that required the old church and parish to be demolished. After a lengthy legal battle, the city agreed to pay Beth-el AME $ 1.2 million as a solution, and the church and parish were destroyed.
After several difficult years, partly due to the recession, Beth-el AME was able to build and relocate to its new sanctuary on Christmas 2011. The church received its permanent residence certificate on February 4, 2012.
Sims was appointed pastor of Bethel AME in August last year. Previously, he was pastor of Johnson Chapel AME at El Centro.
Sims has more than 20 years in ministry and more than 30 years of experience in executive leadership, operations and IT, along with four years in the financial industry. He is a graduate of Excelsior College and Herzing College, where he earned an AS in Computer Information Systems and a BS in Computer Information Science, respectively. He is currently attending Central Seminary, completing the Master of Deity, with plans to begin doctoral work shortly thereafter.
He is currently employed as the strategy chief of a healthcare-based software company, where he initially served as chief operating officer for 12 years and oversaw the largest expansion in the company's 38-year history.
Sims has been married to his life partner, First Lady J (Jennifer) for nearly 30 years. They have a teenage son, Jacob.
(function(d, s, id) {
var js, fjs = d.getElementsByTagName(s)[0];
if (d.getElementById(id)) return;
js = d.createElement(s); js.id = id;
js.src = "//connect.facebook.net/en_US/sdk.js#xfbml=1&version=v2.5&appId=1550124928647000";
fjs.parentNode.insertBefore(js, fjs);
}(document, 'script', 'facebook-jssdk'));

Fontana church will hold mortgage burning celebration | News Source link Fontana church will hold mortgage burning celebration | News