Local
Folsom man fears for wife, 3-month-old baby who remain stuck in Kabul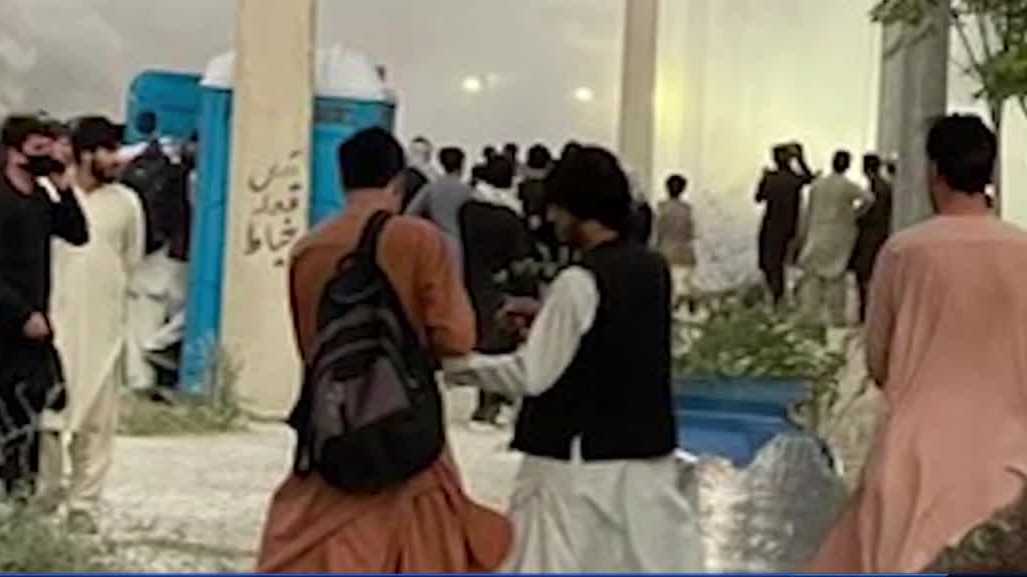 Afghans living in Northern California say they are afraid that their families are still stuck in Afghanistan after the United States finished its nearly 20-year presence in Afghanistan earlier this week. A man living in Folsom, who asked KCRA 3 to call him an "ant," is working to safely remove his wife and three-month-old baby from Kabul and fly them to the United States. Ali's appearance was hidden and his voice was corrected. For the safety of himself and his relatives. "I wish I were there with my wife and children," he said. "At least if something happens to me, it will only happen to me once. Now I feel like I'm dead just every hour." Ali fought against KCRA 3. So he said his family was being targeted. Taliban for decades. Some relatives were also US military interpreters. He said his wife and baby had repeatedly tried to go to Kabul Airport and faced violence from the Taliban. "They pointed the guns loaded on her head and my child," he said. "They tried to hit my three-month-old baby." Ali didn't have the opportunity to meet his baby in person. His faith continued to move him while he worked with governments and organizations to safely take his family to USKCRA 3 where he spoke with Greg Holt, a Marine Corps veteran who served in Afghanistan. I said there was. He said this was an incredibly difficult time for his fellow veterans. "Many people have come back broken, and for what?" He is currently working with the government to help transport Americans and Afghanistan safely from Afghanistan. It was a difficult time, but I am grateful that I am in a position to help. For veterans in need, Auburn's Forgotten Soldiers program provides free mental health services. So far, they have served nearly 20,000 veterans. The organizer said he would always answer the phone: 530-889-2300
Folsom, CA —
Afghans living in Northern California say they are afraid that their families are still stuck in Afghanistan after the United States finished its nearly 20-year presence in Afghanistan earlier this week.
A man living in Folsom, who asked KCRA 3 to call him an "ant," is working to safely remove his wife and three-month-old baby from Kabul and fly them to the United States. Ali's appearance was hidden and his voice was corrected. For the safety of himself and his relatives.
"I wish I were with my wife and children," he said. "At least if something happens to me, it will happen to me only once. Now I feel like I'm dying just every hour."
Ali told KCRA3 that his family was targeted because he had been fighting the Taliban for decades. Some relatives were also US military interpreters. He said his wife and baby had repeatedly tried to go to Kabul Airport and faced violence from the Taliban.
"They pointed their loaded guns at her head and my child," he said. "They tried to hit my three-month-old baby."
Ali didn't have the opportunity to meet his baby in person.He said his faith kept him moving while working with governments and organizations to safely take his family to the United States.
KCRA 3 spoke with Greg Holt, a Marine Corps veteran who worked in Afghanistan. He said this was an incredibly difficult time for his fellow veterans.
"We went there, but many didn't come home," he said. "Many people are broken and back, and for what?"
He is currently working with the government to help transport Americans and Afghanistan safely from Afghanistan. It was a difficult time, but I am grateful that I am in a position to help.
For veterans in need, Auburn's Forgotten Soldiers program provides free mental health services. So far, they have served nearly 20,000 veterans.
The organizer said he would always answer the phone: 530-889-2300
Folsom man fears for wife, 3-month-old baby who remain stuck in Kabul Source link Folsom man fears for wife, 3-month-old baby who remain stuck in Kabul