Local
Fohi's MCJROTC achieves high honors at recent competitions | News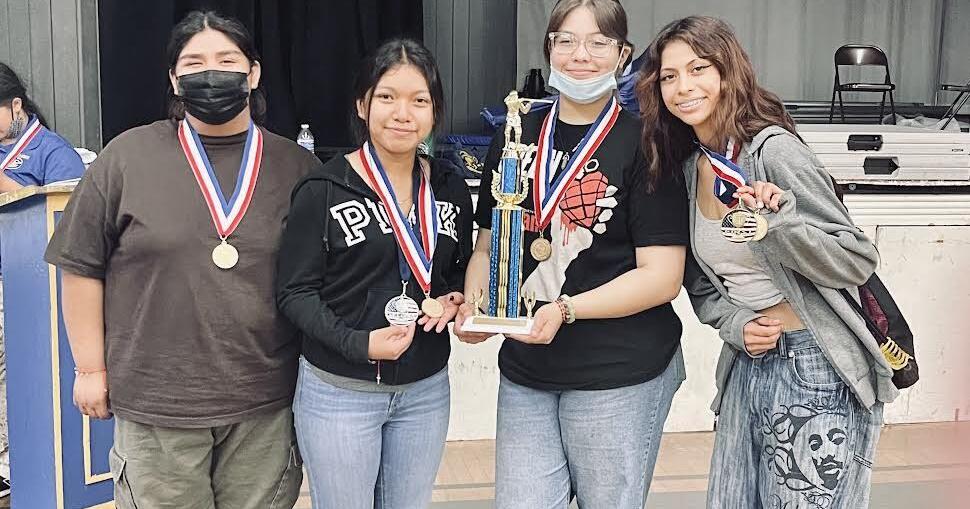 Members of the Fontana MCJROTC High School have achieved some high honors recently in local, state, and national competitions.
Successful events began on March 26, when the MCJROTC Marksmanship Team took first place in the Grossmont 2022 challenge at Grossmont High School.
• Then, on April 2, the Fohi Firing Team took first and second place, taking the state championship and qualifying for the NRA Nationals in the 1st Annual State AZ NRA 3P Air Rifle Championship.
The students were ranked from first to sixth among the individuals (the top eight competed for individual finals), with the top four – Jasmine Arguello, Ashley Padilla, Yaira Castro and Samantha Gomez – qualifying for the Nationals. Crystal Santiago took fifth place, Alma Negrete was sixth, Ana Porras was 18th and Jesse Sida was 19th.
• On April 8-9, the Shooting Range Team qualified for the National Civilian Firing Program (CMP) Olympiad with an impressive finish in sixth place in the western regions of Utah. The CMP National Championship will take place June 23-25 ​​in Camp Perry, OH.
• On April 9, Fohi's Marksmanship New Shooters also had a great weekend participating in the Kaiser High School Young Individual Shooters Competition.
Sida, the second student, won second place overall and almost lost a finish in first place. Other general leaders from Foh were the first students Jordyn William (fifth place), Eliezer Moreno (ninth) and Porras (12th).
All of the Steelers were praised by Lt. Col. RD Meelarp, ​​Fohi's senior MCJROTC instructor.


Fohi's MCJROTC achieves high honors at recent competitions | News Source link Fohi's MCJROTC achieves high honors at recent competitions | News