Local
Fohi students achieve high honors in welding; one senior will go to national finals | News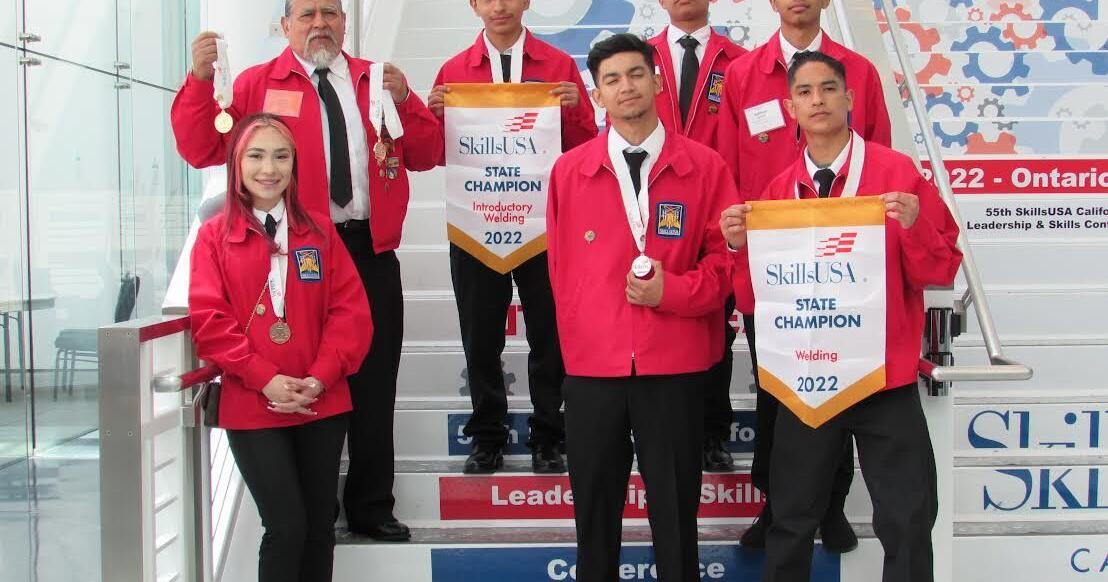 Several students at Fontana High School have achieved high honors in recent welding competitions, and one of them is advancing to the national championship level.
Gabriel Molina, a senior, will represent Fontana at SkillsUSA Nationals in Atlanta, Georgia in June after winning a gold medal in the combined welding category at the Ontario State Finals in April.
Other Steeler students who were outstanding at the state event were Daniel Delgado (who won a gold medal in the metallic arc welding category), Nathan Hernandez (who won a silver medal in combined welding) and Arely Cazares (a bronze medal winner in oxygen-acetylene cutting).
Molina said he is very excited about the opportunity to go to Atlanta and is grateful for the help he has received from his teacher, Roberto Moreno, as well as from his parents, team members and friends.
Molina, who loves to work with hands and is always ready to try new challenges, started welding last year during online learning due to COVID-19 protocols and has quickly increased his skills.
"I would never have thought that welding would take me to where I am today," he said. "The welding has been very fascinating and intriguing."
Molina, who works part-time as a pizza clerk at a local store, in addition to continuing her studies in Fohi, hopes to pursue welding as a full-time career after graduating later this month.
Moreno is pleased that Molina and several other Fohi students have worked hard and excelled in various welding categories.
Earlier this year, the Steelers received top honors at the Welding Student and Professional Competition and Career Sellers Fair presented by the American Welding Society at the University of Iron Workers, Local 433 in Fontana.
The event was open to the public and was attended by more than 30 professional welders and 70 welding students and Fohi students won first place prizes up to eighth place.
Molina and Ivan Garcia both won $ 1,000 college scholarships at the event. First place winner Marco Calzada got a Miller Welding machine and second place winners up to eighth place were given different equipment. They were Samuel Bugarin, Yomar Lagunes, Angel Aguilar, Nathan Hernandez, Jesus Rodriguez, Adrian Guzman and Giovanni Maca.
For Molina, the trip to Atlanta will be quite costly and it requires donations from businesses or community individuals. Anyone interested in helping sponsor Molina's participation in SkillsUSA Nationals is asked to contact his father, Ruben Molina, at rmolina@cnusd.k12.ca.us
(function(d, s, id) {
var js, fjs = d.getElementsByTagName(s)[0];
if (d.getElementById(id)) return;
js = d.createElement(s); js.id = id;
js.src = "//connect.facebook.net/en_US/sdk.js#xfbml=1&version=v2.5&appId=1550124928647000";
fjs.parentNode.insertBefore(js, fjs);
}(document, 'script', 'facebook-jssdk'));

Fohi students achieve high honors in welding; one senior will go to national finals | News Source link Fohi students achieve high honors in welding; one senior will go to national finals | News