Local
Flight attendant delivers baby mid-flight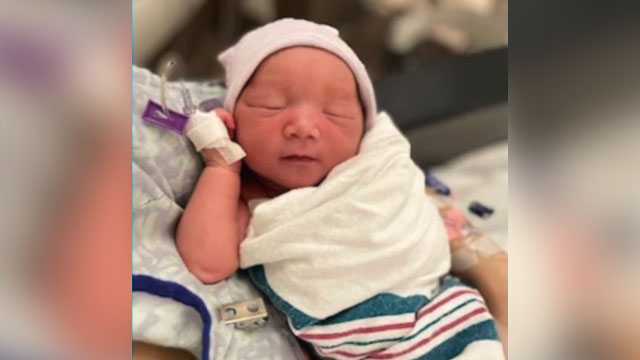 A flight attendant from the Frontier is in the spotlight for helping give birth to a baby during a flight to Orlando, Florida. The premature and unexpected birth took place on a plane en route to Orlando from Denver. Frontier says stewardess Diana Giraldo helped the mother in the back toilet and stayed with her as the baby arrived. The crew decided to land early in Pensacola so that mom could go to the hospital. According to the airline, their mother told them that she had chosen the middle name "Sky" for her newborn daughter. "The whole crew did a really great job. said Captain Chris Nye. "Dispatch did a great job of proposing Pensacola Airport and providing us with a gateway and paramedics. It was a good job, and I was delighted to see everyone working together to successfully deliver a newborn on an aircraft!"
ORLANDO, FLORIDA –
A flight attendant from the Frontier is in the spotlight for helping give birth to a baby during a flight to Orlando, Florida.
The premature and unexpected birth took place on a plane bound for Orlando from Denver.
Frontier says stewardess Diana Giraldo helped the mother get to the back toilet and stayed with her as the baby arrived.
The crew decided to land early in Pensacola so that mom could go to a hospital.
According to the airline, their mom told them that she chose the middle name "Sky" for her newborn daughter.
"The whole crew did a really great job. I transferred the controls and flight duties to my First Officer as I coordinated the diversion," said Capt. Chris Nye. "Dispatch did a great job of proposing Pensacola Airport and providing us with a gateway and paramedics. It was a good job, and I was delighted to see everyone working together to successfully deliver a newborn on an aircraft!"
Flight attendant delivers baby mid-flight Source link Flight attendant delivers baby mid-flight