Local
Firefighters extinguish blaze at commercial building in Fontana | News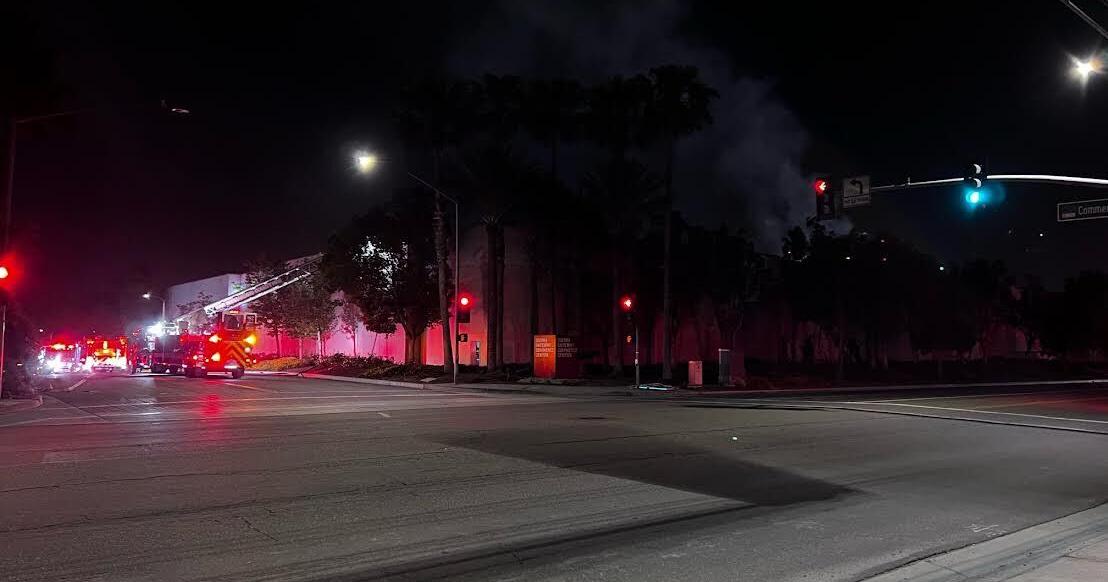 Firefighters put out a fire at a commercial building that broke out in the early morning hours of April 15 in the southwestern Fontana area, according to the San Bernardino County Fire Department.
At 1:41 a.m., crews were dispatched to Commerce Way block 10500 after 911 callers said there was fire and smoke coming out of the roof of a large tire depot, according to battalion chief Mike McClintock.
Firefighters arrived to find smoke and fire coming from numerous air-conditioned units on the roof. The crews made a fire attack, working to keep the fire from spreading to the warehouse.
Crews also entered the building to check for fire expansion, finding that the fire had burned through the roof ceiling, causing a means of stretching into the tire depot below. Firefighters quickly checked and investigated the alignment to ensure the fire stopped.
No injuries were reported.
The cause of the fire is under investigation.


Firefighters extinguish blaze at commercial building in Fontana | News Source link Firefighters extinguish blaze at commercial building in Fontana | News