Local
Fire erupts at Burrtec Waste facility in Fontana on June 6 | News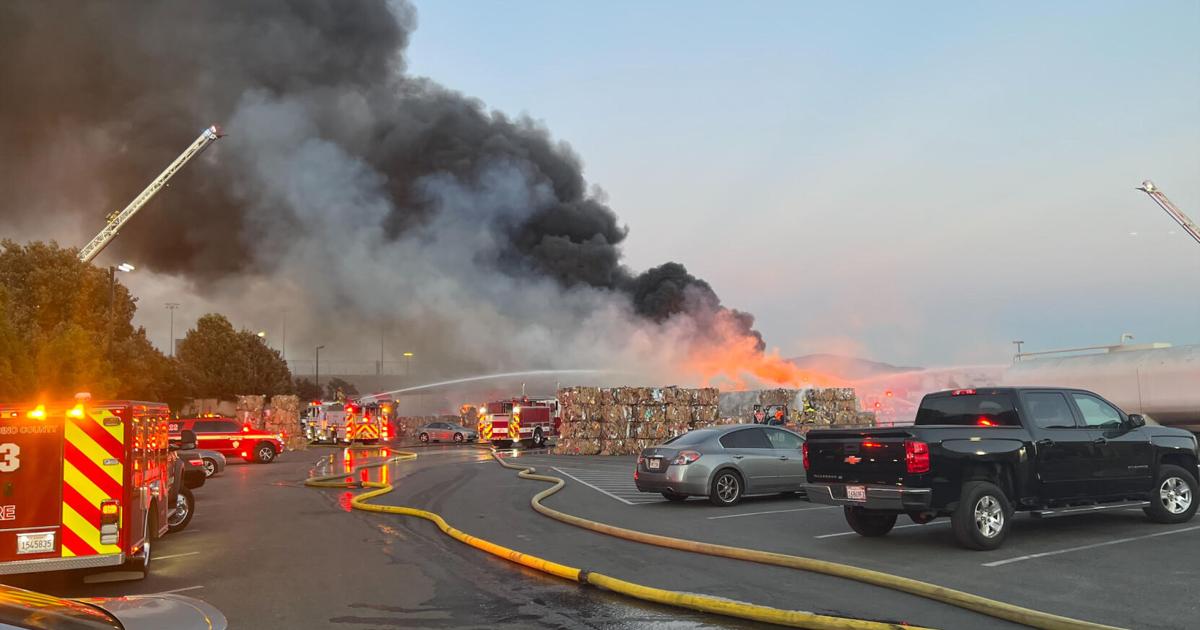 A large outdoor fire broke out at the Burrtec landfill in Fontana on the night of June 6, according to the San Bernardino County Fire Department.
Firefighters who arrived found 400-500 large cardboard balloons on fire at the facility on block 13300 of Napa Road at 7:31 p.m., said Battalion Chief Mike McClintock.
Crews worked to limit the spread of the fire to other parts of the facility. They used large volumes of water to put out the fire, then worked with on-site staff to safely clean the large pile.
It took about 90 minutes to put out the fire.
Truck companies using mainstream water and large water currents in fire engines were helpful in fire control, McClintock said.
Firefighters stayed at the scene for several hours working on the cleaning and repair.
The cause remains under investigation.
Initial estimates place the value loss between $ 150-200,000.
There were no reports of injuries.
(function(d, s, id) {
var js, fjs = d.getElementsByTagName(s)[0];
if (d.getElementById(id)) return;
js = d.createElement(s); js.id = id;
js.src = "//connect.facebook.net/en_US/sdk.js#xfbml=1&version=v2.5&appId=1550124928647000";
fjs.parentNode.insertBefore(js, fjs);
}(document, 'script', 'facebook-jssdk'));

Fire erupts at Burrtec Waste facility in Fontana on June 6 | News Source link Fire erupts at Burrtec Waste facility in Fontana on June 6 | News