Local
Filing period has begun for citizens running for positions on Fontana School Board | News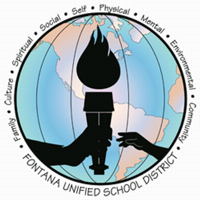 The registration period has begun for citizens interested in running for positions on the Fontana School Board.
FUSD is moving to trustee district elections for the first time in the November 8th election.
Three of the five incumbents are running for re-election in their respective districts.
As of July 22, here are the candidates who have withdrawn their papers so far:
• District 1 – Lauren Marie Gomez, a challenger.
• District 2 – Adam Perez, incumbent.
• District 5 – Rayman Martinez, a challenger.
The submission period will continue until August 12.
Citizens can pick up the proper nomination papers from the San Bernardino County Registrar of Voters, 777 E. Rialto Avenue in San Bernardino, from 8 a.m. to 5 p.m., Monday through Friday. Candidates are encouraged to make an appointment online or in person at the Registrar of Voters website at SBCountyElections.com.
At the time a person receives the nomination papers, he or she must be a registered voter residing in the county and division/area.
Interested citizens can confirm their registration and residency status within a district and division/zone using the online Registrar of Voters application My Elections Gateway at SBCountyElections.com.
For more information about this election, including a complete list of electoral districts, visit SBCountyElections.com or call (909) 387-8300.
(function(d, s, id) {
var js, fjs = d.getElementsByTagName(s)[0];
if (d.getElementById(id)) return;
js = d.createElement(s); js.id = id;
js.src = "//connect.facebook.net/en_US/sdk.js#xfbml=1&version=v2.5&appId=1550124928647000";
fjs.parentNode.insertBefore(js, fjs);
}(document, 'script', 'facebook-jssdk'));

Filing period has begun for citizens running for positions on Fontana School Board | News Source link Filing period has begun for citizens running for positions on Fontana School Board | News