Local
Fairfax's newly open Short Stories just debuted brunch in the old Tart space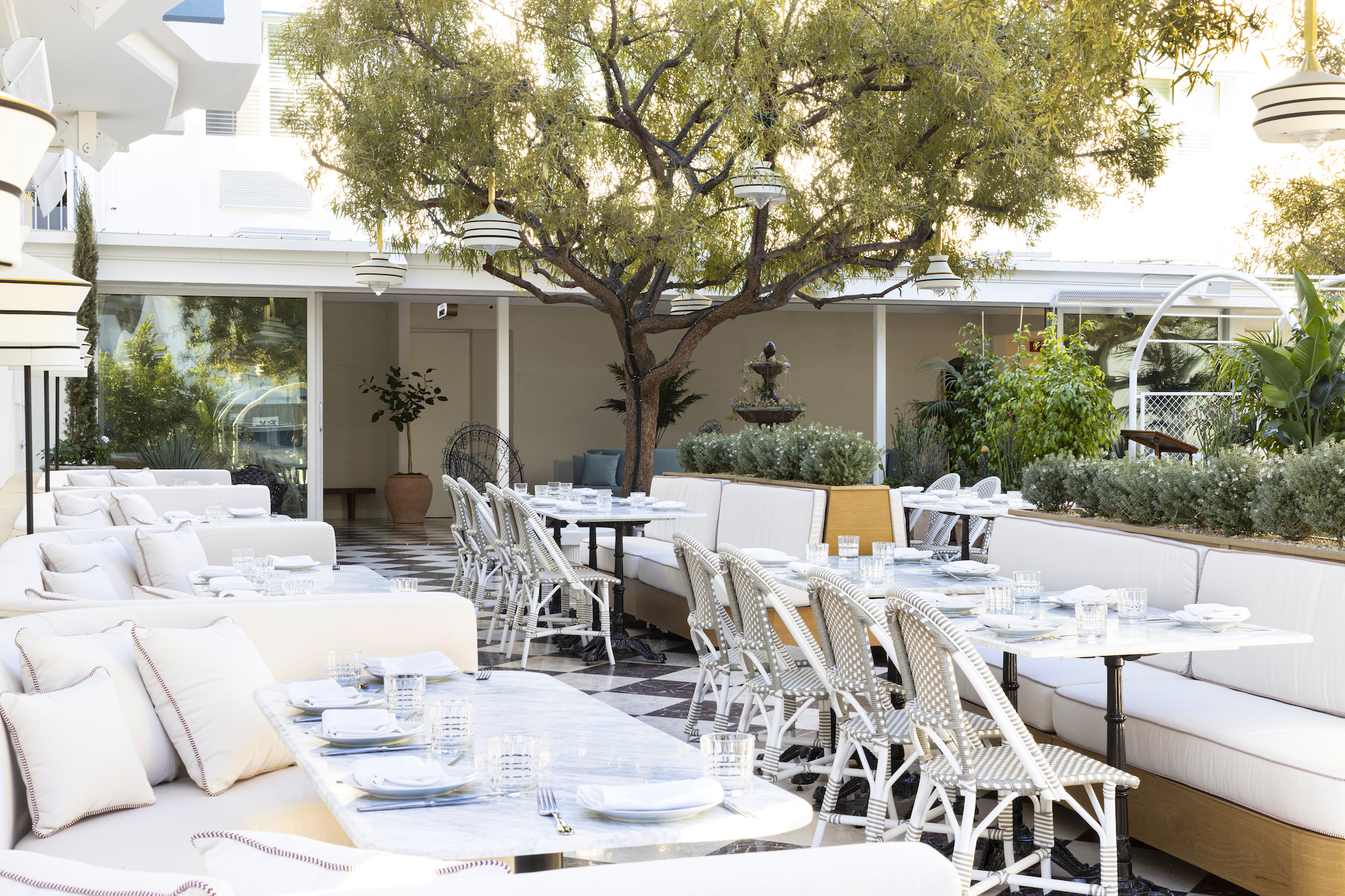 Fairfax's bottomless mimosas are back, courtesy of Restaurant for short storiesa brand new brunch spot occupying the former Tart restaurant inside old hotel Farmer's Daughter. Located within the new hotel of the same name, the beautifully renovated dining room opened for the first time for dinner in early March with a menu of fragrant, market-oriented cuisine by Ricardo Zarate.
Now, on April 10, Short Stories launches Rosaline Sunday brunch of the chef, inspired by Peruvian, available from 10 am to 4 pm. In the true fashion of Sunday Funday, the menu includes $ 30 bottomless mimosas with a selection of fruit purees and a short but satisfying selection of staple products for the whole day, perfect for enjoying a plein air in your dreamy, plant-filled patio.
Tart's longtime patrons are unlikely to recognize the same courtyard and exterior, which now has marble chessboard floors, evergreen trees strung with lanterns and very bright white accents. A stone fountain at the entrance to the restaurant and an abundance of greenery in Short Stories add to the secret worlds resembling a garden, away from the roar of traffic in Los Angeles just outside its walls.
In terms of breakfast for lunch, Short Stories offers 10 familiar items with several Peruvian twists, including a Caesar Caesar salad made with huacatay or black mint; steak and eggs with Peruvian soy glaze; and the Nikkei Cobb salad, which hints at the recent opening of Zarate Causita's Peruvian-Japanese restaurant with yuzu sesame dressing and thick, large grains of Peruvian corn. Six new daily cocktails are also available; among them is The Farmer's Father, a tequila-based tropical homage to the last predecessor of Short Stories.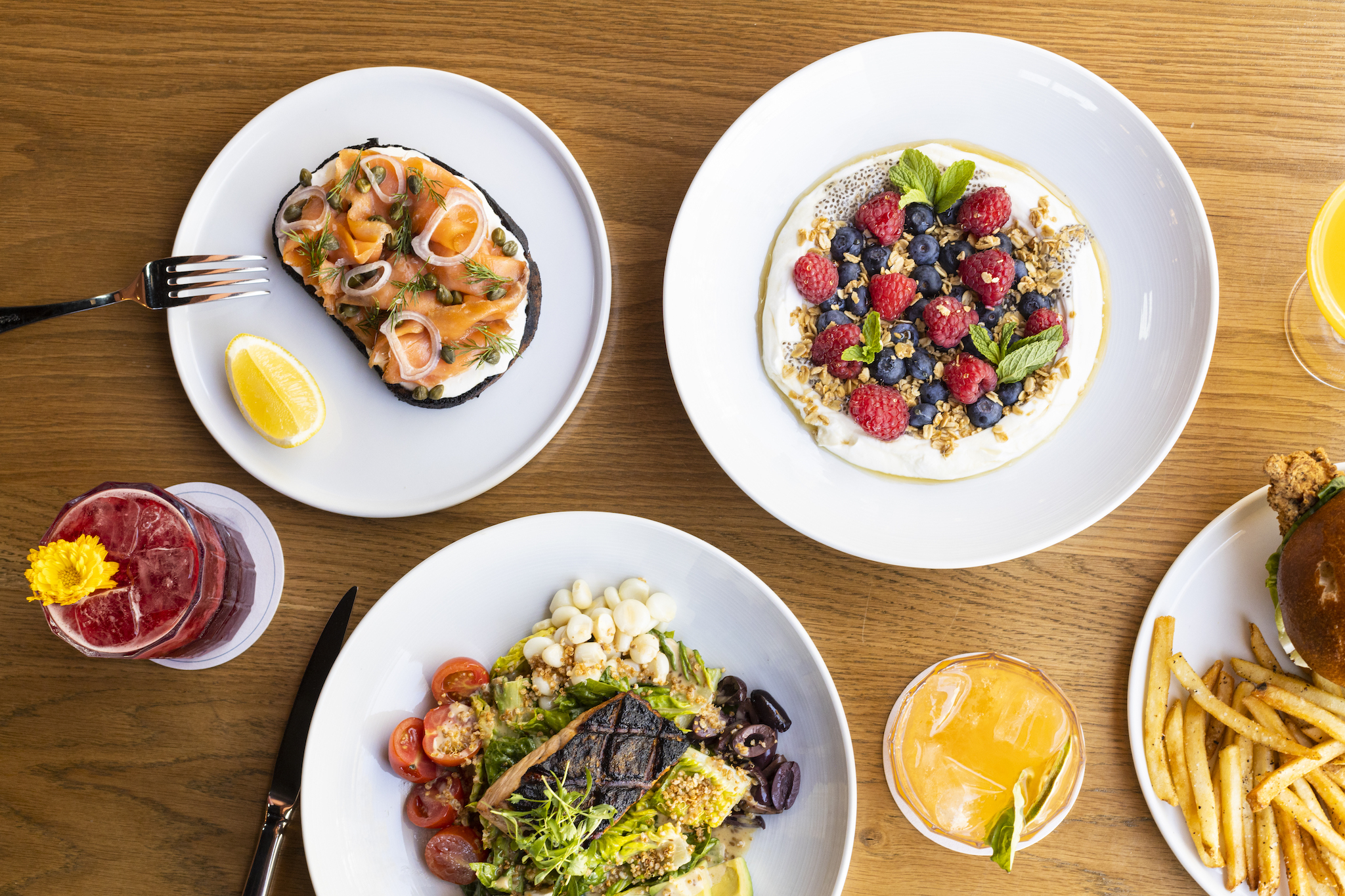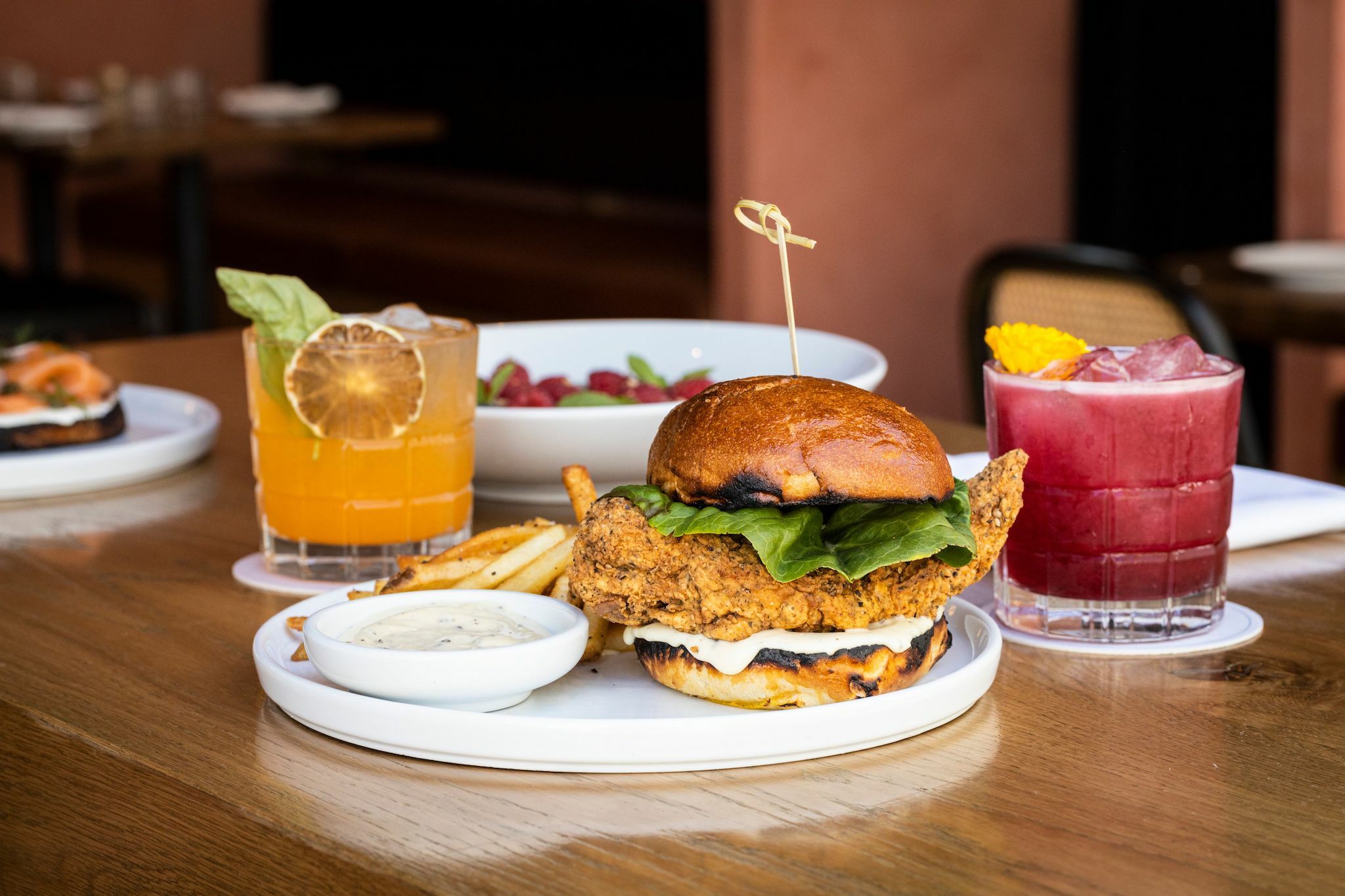 Named after the literary history of the surrounding Fairfax County, the Short Stories restaurant has already begun to attract a well-dressed evening crowd, so expect such a chic, somewhat sophisticated Sunday brunch atmosphere. This is not the first time space has served as a hotspot for sight and vision: in the 1990s, there was the same place as the olive clubone of the first restaurants in Los Angeles focused on nightlife in the style of Nice Guy, Delilah and Catch LA. For a similar end today, Short Stories plans to organize live DJs in the yard on selected Saturday evenings, as well as on Sunday afternoons.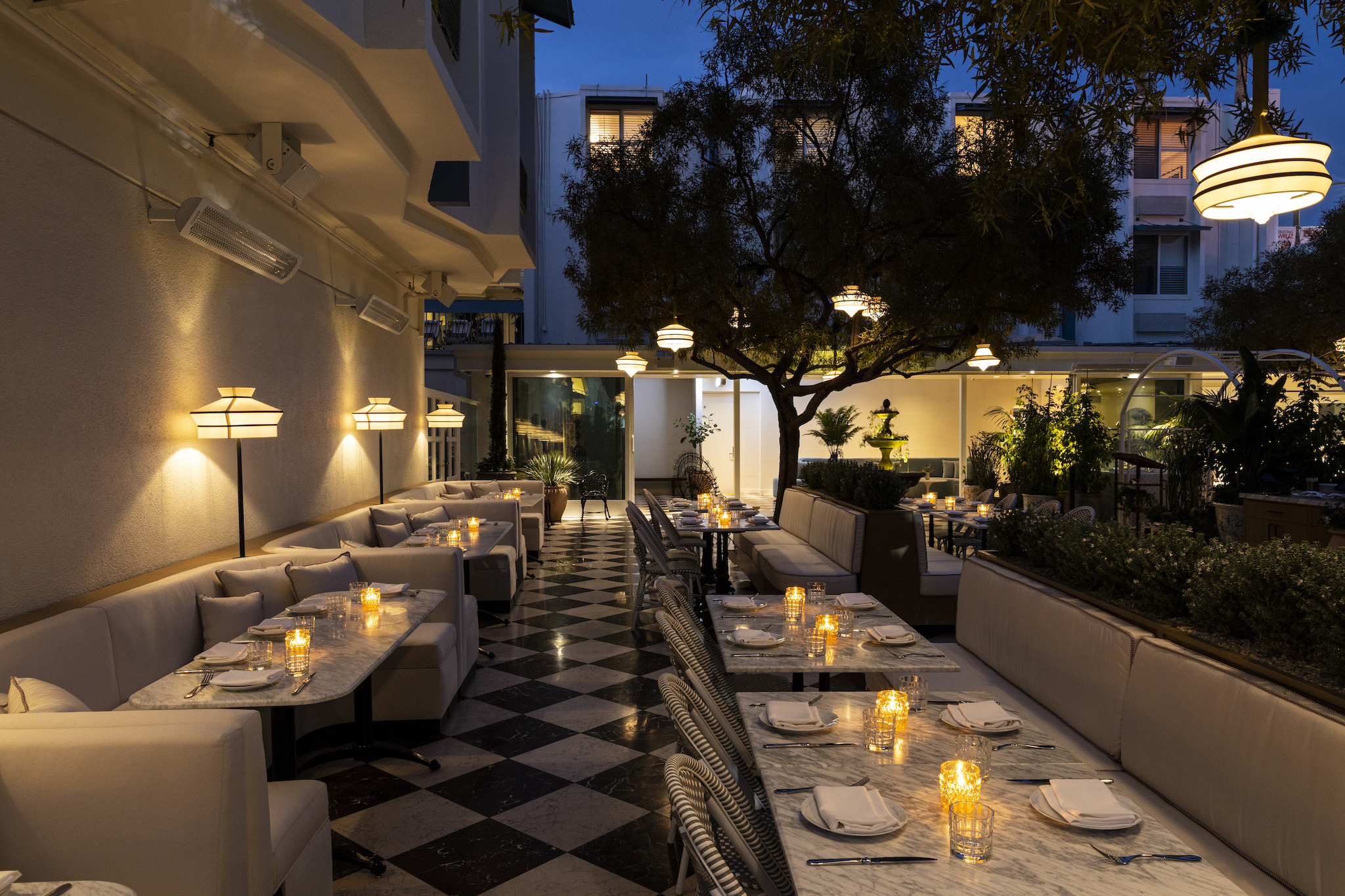 Hotel and restaurant Short stories
115 S Fairfax Ave, Los Angeles, CA 90036.
$ 15 valet parking for the first three hours and limited street parking.
Lunch hours: Sunday from 10 am to 4 pm; dinner hours: Sun-Thu 17-22; Fri, Saturday 17-11 h.
Fairfax's newly open Short Stories just debuted brunch in the old Tart space Source link Fairfax's newly open Short Stories just debuted brunch in the old Tart space