Local
Enjoy summer fun in a safe way; taking simple precautions makes a big difference | News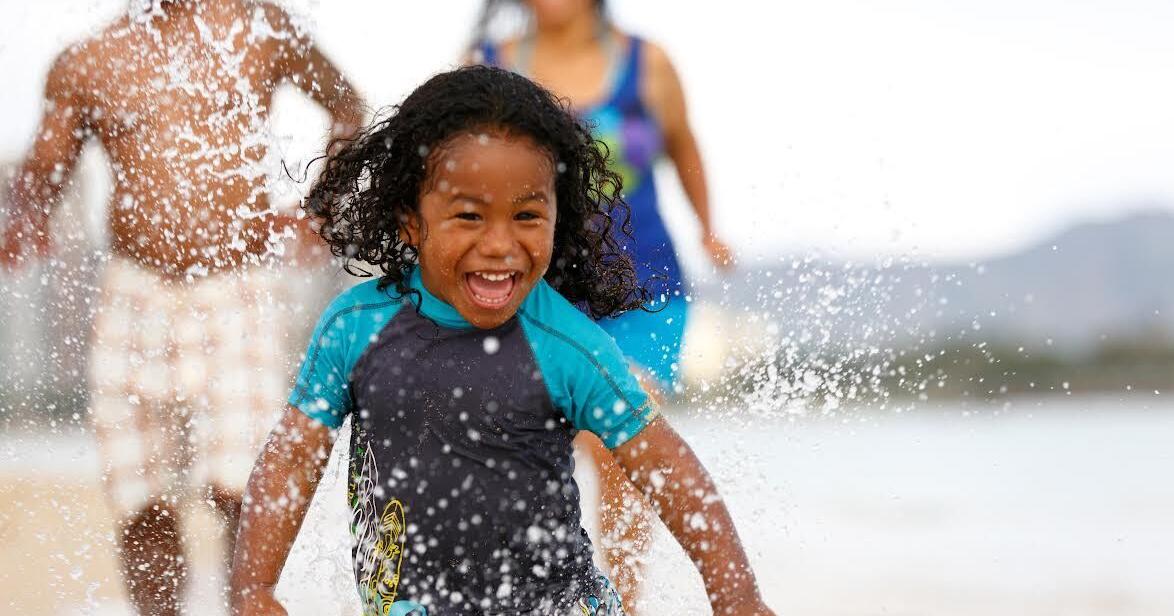 With the arrival of summer on June 21, families across Southern California will go to the beach, camping and other attractions to enjoy the sun, swim and enjoy other outdoor fun activities with the start of the holiday season .
However, it is essential to know the importance of some precautions that people should take to ensure good health and avoid injuries. A few simple steps can make the difference between being safe and spending time in the hospital.
"It's very easy to stay alert and get lost in the fun," said Dr. Juan Vargas, a family doctor with Kaiser Permanente in Southern California. "But knowing how to enjoy summer fun without risking health is the key to creating good memories, as opposed to a less desirable alternative."
—– PROTECT YOUR SKIN AND EYES
Dr. Vargas noted that if you are going to spend a lot of time outdoors, using sunscreens with a sun protection factor (SPF) of 30 or higher is extremely important to prevent skin cancer. What is often forgotten is that sunscreen should be reused every 1.5-2 hours or more often when you are in the water or sweating, he said. It is also recommended to apply sunscreen even in cloudy weather conditions.
When possible, also wear loose-fitting, long-sleeved clothing to cover most of your skin, he added. And, because their skin is more sensitive, fully protect the skin of babies younger than six months from the sun. And, to protect your eyes, wear sunglasses capable of blocking 99 percent of UVA and UVB radiation.
—– DRINK ENOUGH WATER
During hot weather, you are at a higher risk of dehydration and heat-related illnesses, including cramps, heat exhaustion, and heat stroke. The heat makes you sweat, which refreshes you, but it also means that you constantly lose fluids. You need to drink water to fight dehydration in hot or humid weather, regardless of your activity level. Drinking water helps lower body temperature and replaces fluids you lose through sweating. Avoid alcohol, sugary drinks and / or caffeine.
—– SAFETY IN NOT
To stay safe while swimming, the American Red Cross advises the following:
• Swim in certain areas supervised by beach guards. Always swim with a friend; do not let anyone swim alone.
• Pay close and constant attention to the children you supervise, even when a beach guard is present, no matter how well the child can swim or how shallow the water is. Avoid distractions, including cell phones.
• Never leave a small child unattended near water and do not entrust the life of one child to another; Teach children to always ask permission to approach water.
• Define a "water protector" whenever you are in a group setting.
"Taking these precautions while enjoying the summer months is the best way to ensure the safety of you and your loved ones," said Dr. Vargas. "That way, you will have peace of mind and enjoy the fun, even more, knowing you are doing what it takes to stay safe."
(function(d, s, id) {
var js, fjs = d.getElementsByTagName(s)[0];
if (d.getElementById(id)) return;
js = d.createElement(s); js.id = id;
js.src = "//connect.facebook.net/en_US/sdk.js#xfbml=1&version=v2.5&appId=1550124928647000";
fjs.parentNode.insertBefore(js, fjs);
}(document, 'script', 'facebook-jssdk'));

Enjoy summer fun in a safe way; taking simple precautions makes a big difference | News Source link Enjoy summer fun in a safe way; taking simple precautions makes a big difference | News