Local
During vigil, community mourns 10-year-old girl shot by unknown suspect | News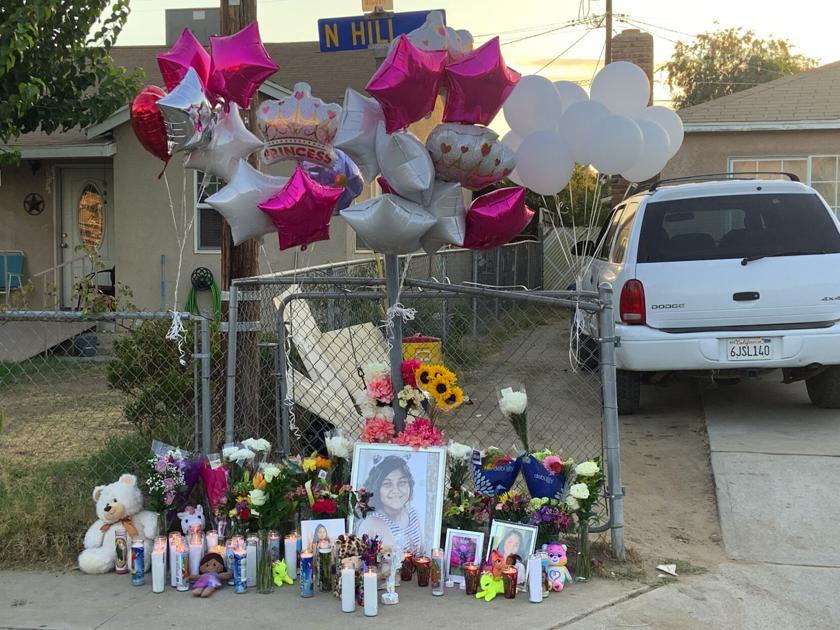 Irvine — A solemn silence landed on Northhill Street on Wednesday night as Irvine community members gathered to remember 10-year-old Liliana Jimenez, who was brutally shot on Saturday night.
A hug of comfort passed by, and tears fell on many faces, with sorrow lit by flickering candles.
From the shrine made of flowers, balloons, colorful stuffed animals, and candles, Jimenez's smile peeked out.
A Spanish prayer chant for the girl filled the neighborhood. The crowd muttered the same prayer and often bowed.
Jose Pantha knew and paid homage to the girl's mother.
"That's sad," said Pantha. "She was very young."
Jimenez's brother, 12-year-old Christian Jimenez, also suffered many gunshot wounds and was rushed to Kang Medical after the shooting on Saturday.
According to Gabriela Lopez, the two children were with their father when the archer launched the attack. His father was also injured and was taken to Kang Medical.
Witnesses followed the shooter to Bautista Street on Saturday before the criminal fled. Irvine police have not arrested the archer and have not nominated a suspect.
Lopez heard a gunshot. She said she and her husband heard multiple shots and then ringing the tires.
"We need better police, we need better cop," Lopez said. "I have two daughters. When I see a lot of scary things, it's not right."
Lopez said he believed that the girl could have been saved if police arrived earlier.
At the end of Wednesday's ceremony, supporters came forward to put a candle in front of Liliana's photo. Spanish music was excluded because its supporters were sad and hugged each other.
Fatima Navarro is a friend of her mother and has come to watch.
"I came out to show my support," Navarro said. "It was sad to imagine this happening to someone."
During vigil, community mourns 10-year-old girl shot by unknown suspect | News Source link During vigil, community mourns 10-year-old girl shot by unknown suspect | News