Local
Debate continues regarding sidewalk vendors in Fontana | News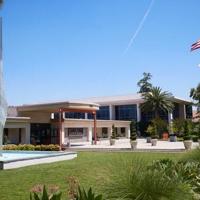 Earlier this year, the Fontana City Council passed an ordinance detailing the city's policies toward sidewalk vendors.
At the time, some residents said at the meeting that street vendors, who can sometimes be seen in different areas of the Fountain, should not follow strict rules.
Other residents, however, wanted these vendors to close completely because they were taking away the business of existing brick-and-mortar restaurants that had to follow all the rules.
Since then, the city has allowed several vendors to operate ensuring they are adhering to all necessary health and safety standards.
"Sidewalk vendors who do not have the proper permits and licenses are given information on the licensing and permitting process, including copies of all relevant applications, and are instructed to close immediately and discontinue operation," said Sandra Pelayo, Implementation Manager of city code. .
Asked this month how many sidewalk vendors have applied for permits, Pelayo said: "We currently have two approved fruit vendors and one additional food vendor in process."
The city tried to bring more clarity about the issue to potential vendors by posting a message on Facebook on June 8 regarding the role of the Code Compliance Unit. The Facebook post provided a step-by-step checklist that "makes it easy for vendors to obtain permits."
However, some potential vendors have said in the past that the process is difficult and that very few applicants get approval.
The Facebook message attracted a wide range of responses from readers.
"I like the idea, but it has to be for certain areas," commented Evaan Oshoa.
John McCartney added: "There should be designated areas for vendors as sidewalks belong to pedestrians. There are many of them all over the city. "
Keith Fitzgerald responded: "Maybe the city of Fontana can revitalize downtown by allowing these vendors to use city-owned properties. Sounds like a win-win for both with permission and a proper location."
"I think it would be nice to be in a certain place," said Tina Dawnette Cox, "as long as it is not in front of or near restaurants. They pay a lot of money for their rent… also not in residential areas."
However, Joz Sida commented: "I think people need to make their way to vendors – the city is just trying to make more money from working migrants and business owners trying to make a living for their families by creating culture. and reuniting families. "
Eddie Lopez wrote a post saying the city needs to do more to encourage street vendors.
"The food industry has evolved and the food truck revolution has flourished in other forward-thinking cities that want to be embraced rather than shut down by fear and ignorance," Lopez said. "These street vendors bring varieties and choices required and necessary for our community. And with the right supervision, management and mentoring can bring valuable revenue to our city. "
But Karen Rabone said she had a problem with other retailers selling items that are not food. "They saw vendors selling garbage in the Sierra and Merrill a few weeks ago. How is this allowed? How should businesses compete? " she wrote.
City said people wishing to explore the possibility of cooking and serving food outdoors should contact the City Planning Department at 8353 Sierra Avenue, Monday through Thursday from 8 a.m. to 6 p.m. lots of information, they can call (909) 854-8020.
(function(d, s, id) {
var js, fjs = d.getElementsByTagName(s)[0];
if (d.getElementById(id)) return;
js = d.createElement(s); js.id = id;
js.src = "//connect.facebook.net/en_US/sdk.js#xfbml=1&version=v2.5&appId=1550124928647000";
fjs.parentNode.insertBefore(js, fjs);
}(document, 'script', 'facebook-jssdk'));

Debate continues regarding sidewalk vendors in Fontana | News Source link Debate continues regarding sidewalk vendors in Fontana | News