Local
Community Voices: A tribute to a passionate dancer, teacher | Community Voices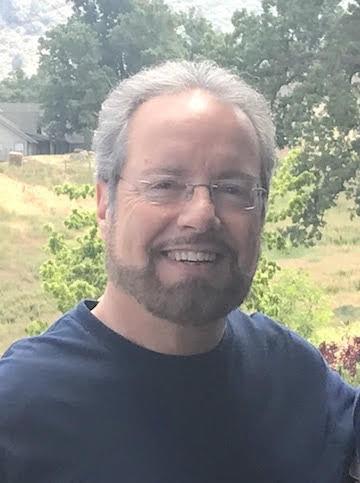 "I don't stop dancing as I get older. I'm getting older because I stopped dancing."
The old saying probably has a grain of truth, but even the most passionate dancers will eventually catch up with age and health issues. This month, I was sad to learn that Father Time has finally caught up with Marsanite. Marsanite is the most creative and devoted ballet teacher and choreographer I have ever known.
Knight was the first person to bring something new and different to Baker's Field. An authentic ballet piece that surprised people with its artistic landscape, backgrounds, costumes and choreographic quality. She was all that visionary, teacher, producer, and director, and she had no choice but to recruit students, parents, and other volunteers to get the job done.
She has been teaching ballet since 1955 and founded the Bakersfield Ballet Theater in 1956. Her first show, modest by her standards, was "Hansel and Gretel" at the Beer Park in 1957. Since then, thousands of people in Bakersfield have been impressed with her cultural vision. The ex-student became the parents and grandparents of generations of dancers who trained and performed under the Night program.
As a creative Christian, Knight has long wondered if he could make ballet works in the life of Christ. In 1973, after years of hard work, the vision became the "King of Glory", an award-winning show reviewed in the regional edition of Time magazine. In 1994, Knight decided to be the "King of Glory" again. It took more than two years to rehearse and prepare for each show.
My daughter Suze Dearmond loved to study ballet and dance in Knight's work. She started at the age of five and, like many friends, danced for the night for decades. I saw Suze and all her friends grow up in Knight's studio for years, and they all became an extended family for me. I felt like the second dad of all of them.
And I became one of the night dancers. (There's an interesting story behind it, but my words here are limited and can be read on my Facebook account). I was absorbed in the challenge, but it turned into a commitment that I learned how difficult and painful ballet was. To date, I believe that the best way to evaluate this art form is to learn it under a teacher like Marsanite. Ballet is not only the most unusual form of art in the world, but it also associates the story with accurate and concrete details through the movement of the human body, perfectly synchronizing with the beats and rhythms of music, as well as incredible balance, Often requires strength and stamina.
My tendons often protested and shouted. But the hardest part was the performance criteria that only ballet dancers knew. All movements must be performed accurately. Otherwise, you are not a real ballet dancer. There is no "nice try". Knight is tougher than any football coach I've ever had and makes you move over and over again until you consistently get it right.
Just as she keeps everyone at a high standard in ballet, Knight delivered life lessons that helped all her students as they grew up in adulthood. In this instantly satisfying modern age, Knight students have learned that some goals, such as participating in large-scale productions, require years of effort and sacrifice. They have learned that there is no guarantee that you will get what you want in this life, but that should not prevent you from working to achieve it. They learned the implications of making long-term commitments. They learned that injuries, failures and distractions are not excuses for giving up goals. They have learned the value of always striving for higher standards, as less effort is routinely unacceptable in ballet.
I am surprised and grateful for how many lives Knight has affected during his time in this world. In my personal opinion, she is now training the angels of heaven in her next work. They don't need new outfits, but they should practice hard, otherwise they will regret it.
Peter DeArmond is a former editorial page editor for the Californian issue.
Community Voices: A tribute to a passionate dancer, teacher | Community Voices Source link Community Voices: A tribute to a passionate dancer, teacher | Community Voices