Local
Collision causes car to smash into tire business in Fontana | News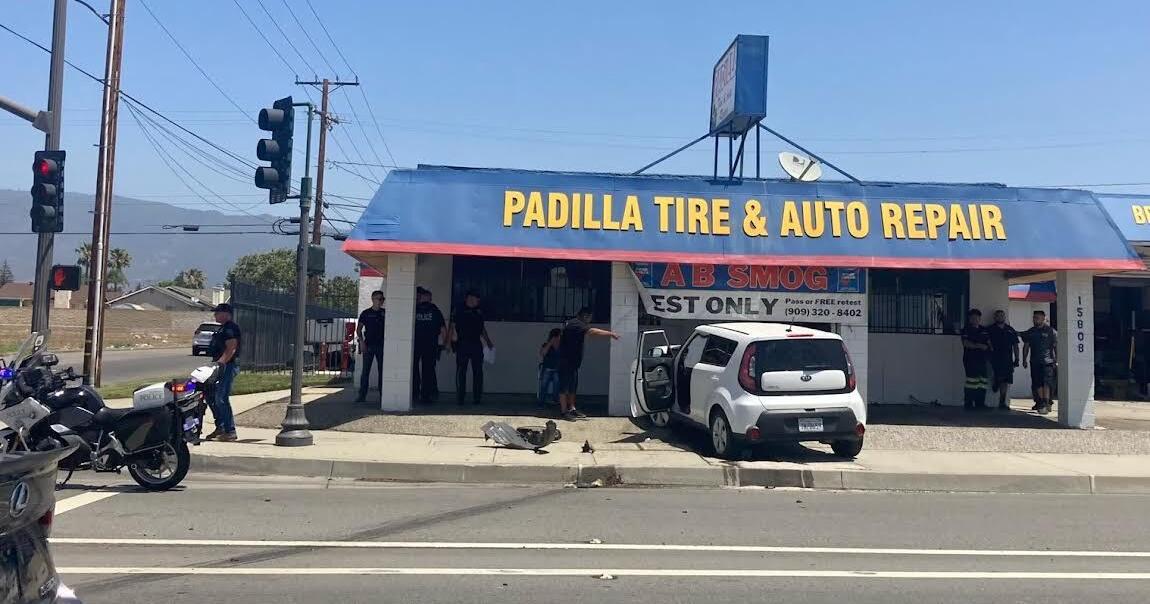 According to the Fontana Police Department, a collision of two cars caused one of the vehicles to collide with a tire business in Fontana on June 14th.
Around 11:21 a.m., Fontana officers were dispatched to the scene of the accident on the corner of Foothill Boulevard and Almeria Avenue, said Fontana public information officer Daniel Romero. The collision includes a 2015 white Kia Soul and a 2016 red Toyota Corolla.
Kia went off the road and hit a pillar in their Padilla Tire and Auto Repair. There was no significant damage to the building structure and no one was injured in the tire shop.
Both executives complained of pain and were transported by ambulance to local hospitals as a precaution, Romero said.
(function(d, s, id) {
var js, fjs = d.getElementsByTagName(s)[0];
if (d.getElementById(id)) return;
js = d.createElement(s); js.id = id;
js.src = "//connect.facebook.net/en_US/sdk.js#xfbml=1&version=v2.5&appId=1550124928647000";
fjs.parentNode.insertBefore(js, fjs);
}(document, 'script', 'facebook-jssdk'));

Collision causes car to smash into tire business in Fontana | News Source link Collision causes car to smash into tire business in Fontana | News