Local
Buffalo Wild Wings Celebrates Grand Opening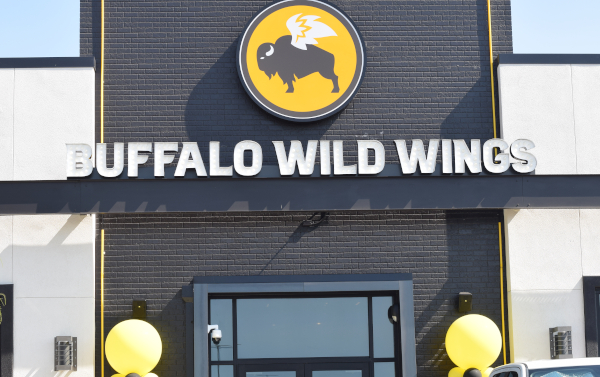 Elk Grove's newest sports bar and restaurant, Buffalo Wild Wings (B-Dubs), located at The Ridge Shopping Center, celebrated its grand opening and ceremonial ribbon cutting event on July 25th.
Elk Grove Chamber of Commerce members such as Chamber Director Christopher Hoffman (also EGUSD Superintendent), Elk Grove Planning Commissioner Sergio Robles, and Chamber Ambassadors Brett Bartholomew, Anna Hooper and Genny Fulp , were among some of the attendees who helped facilitate the celebratory event.
A booming economy
After the impact on local jobs due to the pandemic, Elk Grove is seeing an increase in local businesses and chain restaurants opening in high-traffic areas. This is good news for the community as more job opportunities are available for those still looking for employment.
"I think it's businesses like Buffalo Wild Wings and others, coming to Elk Grove that will help grow the economy," Elk Grove Planning Commissioner Sergio Robles said.
"As a city, we need to keep these tax dollars being spent here, as opposed to Elk Grove residents going to Sacramento or elsewhere. We also have a great opportunity to add new jobs to our amazing city, which it's always a plus.

-Sergio Robles, Elk Grove Planning Commission
"We've hired a lot of new team members — we've hired more than 150 (people)," assistant general manager Harvey Fong told the Tribune. "They're all from the Elk Grove community — a lot of first-time restaurant workers, but the community has come in full force."
atmosphere
The interior of B-Dubs features a modern, urban aesthetic with high ceilings, exposed ductwork and contemporary track lighting. In addition, guests will enjoy ample seating. From booths to pub tables, every guest will enjoy sitting in close proximity to one of the many flat screen televisions mounted on each wall. To the left of the entrance, the bar is easily the main focal point. There is a large flat screen TV in the center and four smaller screens on each side. In addition, once guests arrive at the bar, they will discover a wide variety of beers on tap with an extensive cocktail menu. For example, their signature drinks like their "Spicy Passion Fruit Margarita"; and their popular "Top Shelf Long Island Iced Tea" are already becoming customer favorites.
Photos by: Marissa Johnson
The atmosphere is reminiscent of a neighborhood sports bar, but on a much larger scale. Sports memorabilia and framed jerseys line the perimeter of the restaurant's black brick wall. According to Lyle Tick, president of Buffalo Wild Wings, its purpose is simple: "Inspire legendary experiences among friends." Interestingly, despite the bar culture they attract, B-Dubs does a great job of creating a family friendly atmosphere as well.
Plus, their menu options don't just include wings. B-Dubs offers a variety of burgers, wraps, and something they call the "Bird Dawg," which consists of a hand-breaded chicken tender sandwiched between a hot dog bun and loaded with various sauces and toppings.
Photos by: Marissa Johnson
A new sports bar
"Buffalo Wild Wings is excited to be the Elk Grove City Park," said Fong. "The locals are delighted to have a new sports bar."
Finally, guests can enjoy a new sports bar experience close to home, and well into the night, as they stay open until 1:00 a.m. on Fridays and Saturdays, and until midnight Sunday through Thursday.
For more information on Buffalo Wild Wings visit them online at https://www.buffalowildwings.com/
Buffalo Wild Wings Celebrates Grand Opening Source link Buffalo Wild Wings Celebrates Grand Opening