Local
BMW that was pursued by Fontana officers catches on fire in Rancho Cucamonga | News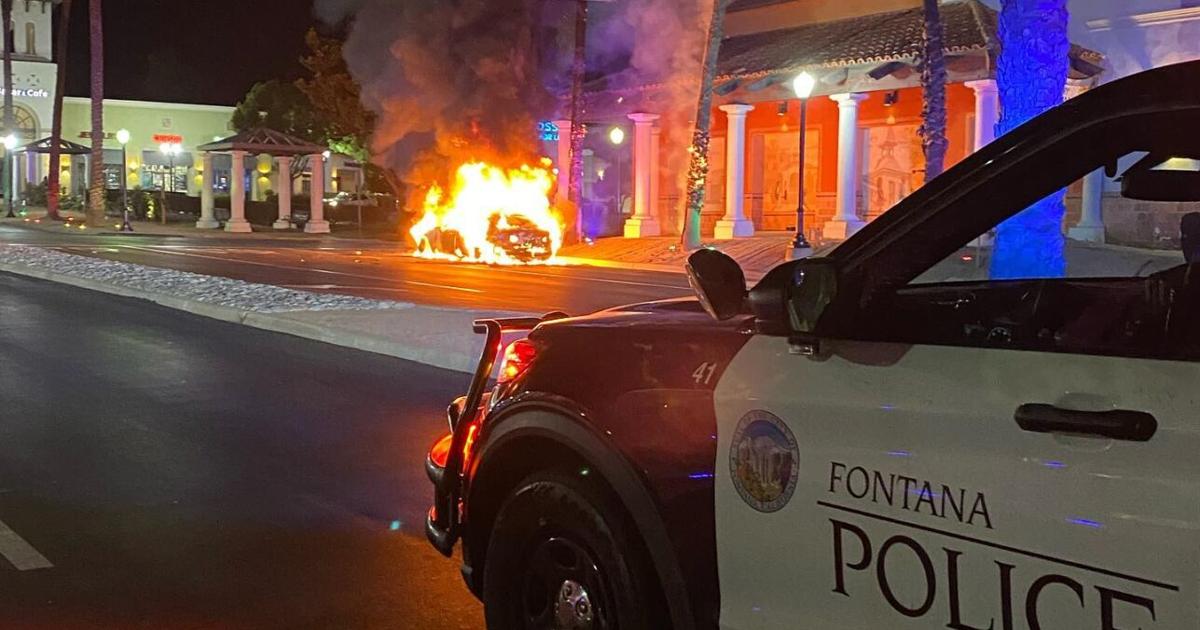 A BMW being pursued by officers caught fire and its occupants were arrested, according to the Fontana Police Department.
On July 15 at approximately 11:30 p.m., officers located a motor vehicle pickup in the area of ​​Santa Ana Avenue and Poplar Avenue in south Fontana.
As a result, the BMW was chased through Fontana and into Rancho Cucamonga.
During the chase, the vehicle caught fire and the occupants were ejected from the BMW in the area of ​​Foothill Boulevard and Haven Avenue and were immediately arrested, police said in a July 17 Facebook post.
No injuries were reported. The vehicle was a total loss.
(function(d, s, id) {
var js, fjs = d.getElementsByTagName(s)[0];
if (d.getElementById(id)) return;
js = d.createElement(s); js.id = id;
js.src = "//connect.facebook.net/en_US/sdk.js#xfbml=1&version=v2.5&appId=1550124928647000";
fjs.parentNode.insertBefore(js, fjs);
}(document, 'script', 'facebook-jssdk'));

BMW that was pursued by Fontana officers catches on fire in Rancho Cucamonga | News Source link BMW that was pursued by Fontana officers catches on fire in Rancho Cucamonga | News