Local
Big rig erupts in flames on Interstate 15 in Fontana; separate fire burns in Devore | News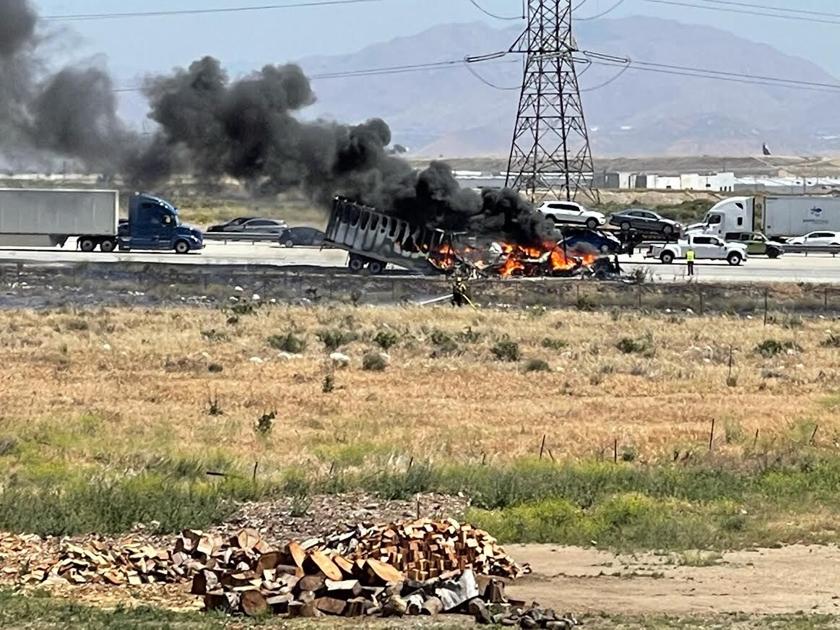 A large rig ignited on Tuesday afternoon, May 4, which had a major impact on traffic on Interstate 15 in northwestern Fontana.
The tractor / trailer burned and some lanes on either side of the freeway were blocked for a period of time near Duncan Canyon Road.
There were no immediate reports of injuries.
In addition, another fire erupted earlier in the day north of Fontana in the Devoa region. According to a Twitter post by the San Bernardino National Forest, the fire burned 20 acres, was 0% contained, and showed moderate forward speed at 2:30 pm.
Devoa Heights, Whole Ranch and Matthew Ranch were under threat from Devoa Fire.


Big rig erupts in flames on Interstate 15 in Fontana; separate fire burns in Devore | News Source link Big rig erupts in flames on Interstate 15 in Fontana; separate fire burns in Devore | News