Local
Bakersfield PD seeks help in finding boy reported missing | News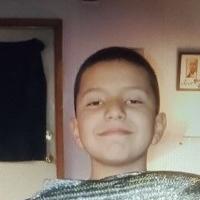 The Bakersfield Police Department is seeking the help of the general public to find the boy who was reported missing.
Henry Alberto Le Barcad was last seen on December 7th at the 1100 block of Pacheco Road. Henry is 11 years old and is considered at risk because he has never run away from home.
Henry is described as an 11-year-old, 4-foot, 9-inch high, 100-pound, Hispanic boy with dark hair and brown eyes. He was finally seen wearing a maroon jacket, tan trousers, black shoes, and a black and gray adidas backpack.
Anyone with information about this incident can call Bakersfield Police at 661-327-7111.
Bakersfield PD seeks help in finding boy reported missing | News Source link Bakersfield PD seeks help in finding boy reported missing | News