Local
Backpack and Food Giveaway will be held July 23 | News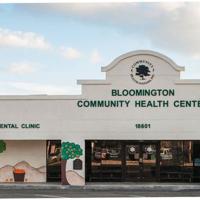 A backpacking and food giveaway event will be held in Bloomington on Saturday, July 23rd.
Free backpacks and school supplies will be given to school children (kindergarten through 12th grade), while supplies last. A maximum of four backpacks per family will be provided and children must be present to collect them.
In addition, the event will provide free food, as well as health screenings and community resources.
The event will begin at 9 a.m. at the Bloomington Community Health Center, 18601 Valley Boulevard.
The giveaway is hosted by Community Health Systems, Project Boon, HomeStreet Bank, Sen. Connie Leyva, San Bernardino County Supervisor Joe Baca Jr., Assemblywoman Eloise Gomez Reyes, Colton Joint Unified School District and Feeding America.
For more information, call (951) 212-6306.
(function(d, s, id) {
var js, fjs = d.getElementsByTagName(s)[0];
if (d.getElementById(id)) return;
js = d.createElement(s); js.id = id;
js.src = "//connect.facebook.net/en_US/sdk.js#xfbml=1&version=v2.5&appId=1550124928647000";
fjs.parentNode.insertBefore(js, fjs);
}(document, 'script', 'facebook-jssdk'));

Backpack and Food Giveaway will be held July 23 | News Source link Backpack and Food Giveaway will be held July 23 | News