Local
Authorities arrest 64 suspects, including one Fontana man, during ongoing crackdown on alleged illegal marijuana cultivations | News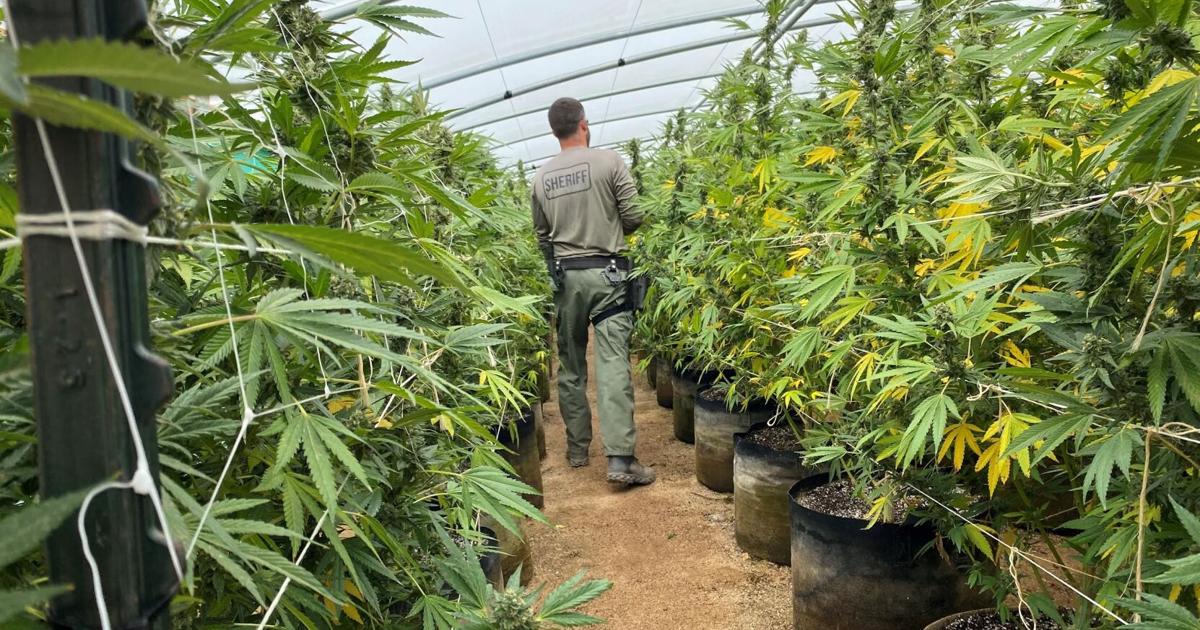 Authorities arrested 64 suspects, including a 43-year-old Fontana man, over the past two weeks as part of an ongoing crackdown on suspected illegal marijuana farms in San Bernardino County.
Between June 20 and July 3, investigators from the San Bernardino County Sheriff's Department – Marijuana Enforcement Team (MET), along with Sheriff's deputies from several different patrol stations, served 35 search warrants at various locations in Phelan, Pinon Hills, Apple Valley, Helendale. , Yermo, Newberry Springs, Adelanto, Hesperia, Twentynine Palms, Morongo Valley, Oro Grande and Fontana.
Fontana's location was in the 7400 block of Cypress Avenue, the Sheriff's Department said in a news release.
During the two-week period, investigators seized a total of 54,111 marijuana plants, 10,956 pounds of processed marijuana, two guns, 22,226 grams of concentrated psilocybin mushrooms and more than $2,600 in cash. Investigators destroyed a total of 473 greenhouses found at these locations, as well as eight indoor locations. Investigators busted a THC extraction lab.
This strike, dubbed Operation Hammer Strike, began in September last year. It has focused primarily on shutting down marijuana farms in relatively small desert cities and towns in the county.
(function(d, s, id) {
var js, fjs = d.getElementsByTagName(s)[0];
if (d.getElementById(id)) return;
js = d.createElement(s); js.id = id;
js.src = "//connect.facebook.net/en_US/sdk.js#xfbml=1&version=v2.5&appId=1550124928647000";
fjs.parentNode.insertBefore(js, fjs);
}(document, 'script', 'facebook-jssdk'));

Authorities arrest 64 suspects, including one Fontana man, during ongoing crackdown on alleged illegal marijuana cultivations | News Source link Authorities arrest 64 suspects, including one Fontana man, during ongoing crackdown on alleged illegal marijuana cultivations | News