Local
At Least 6 People Killed In Downtown Sacramento Shooting; Local Political Leaders Speak Out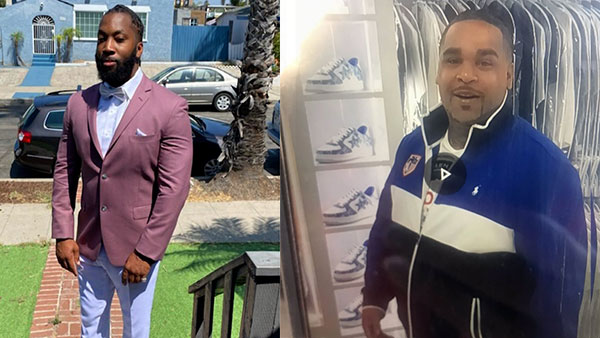 Sacramento is on high alert after a mass shooting on Sunday morning killed at least six people. Witnesses said some of the victims had visited the London nightclub.
This incident near the California State Capitol is the largest mass shooting in the history of the city of Sacramento. A graphic video on social media shows a crowd fighting moments before shots were fired. At least eighteen individuals were shot. While six victims succumbed to their injuries immediately, twelve were taken to local hospitals, including UC Davis Medical Center and Sutter General Hospital.
No arrests have been made so far. To collect evidence, an online portal was created to load evidence.
Ripple Though Sacramento crash waves
"If anyone saw anything, has a video, can provide any information to the police department, we ask for your help."

Kathy Lester, Sacramento Police Chief
Police Chief Lester could not disclose any information about why the victims were the target or what caused the tragedy.
Berry Accius, did not witness the shooting but arrived shortly after it occurred.
"Many bloody victims. Just looking at some of the families who didn't know if their loved one was alive, running, trying to figure out what was going on, distressed people, bewildered people. It was just horrible."

Berry Accius, community activist
Advertising
Sergio Harris' family confirmed to the media that he was one of the six people killed. According to Facebook posts, her cousin David Jackson was also killed. Relatives reported that DeVazia Turner was also one of the victims. So far the victims of the tragedy have been identified by relatives such as Sergio Harris (38), DeVazia Turner (29), David Jackson, Ricardo Ignacio and Johntaya Anderson (21). The sixth victim has not yet been named.
"My son was a very lively young man. He was fun to be around, he liked to party, he smiled all the time. Don't bother people. That this is crazy is crazy. Now I'm just ready, I don't know what to do. I don't even feel that "It's a dream come true."

Pamela Harris, mother of shooting victim Sergio Harris
Local political leaders react
"Once again we mourn the lives lost and the wounded in another horrific act of armed violence. The scourge of armed violence remains a crisis in our country, and we must resolve it to end this carnage.

California Governor Gavin Newsom
"Our hearts are broken when we learn of the tragic mass shooting in Sacramento. Please raise the victims, their families and the Sacramento in prayer. This is a sad day for our county. Elk Grove loves you Sacramento.

Elk Grove Mayor Bobbie Singh-Allen
"My heart aches for my Sacramento children's community. My condolences to the families of all the victims. We stand in solidarity and solidarity with our northern neighbors.

Despite this foolish and horrible act, I know Sacramento is a resilient community and together, they and our region will overcome this. "

Elk Grove Deputy Mayor Darren Suen
"Please keep in your hearts the families and friends of the victims of the terrible shooting in Sacramento. I send my condolences to all those affected by this.

What a sad day for our region because, once again, we mourn the lives lost by armed violence.

Jaclyn Moreno, president of the CSD Cosumnes Board
Sacramento City Council has opened as an information center for the families of the victims. Authorities have closed the area between 9th Street and 13th Street between L Street and J Street. Since at least six people have died, authorities will take some time to carefully gather evidence for what will no doubt be a very complex investigation. and versatile.
The shooting comes a month after five people died when a man opened fire on a Sacramento church and killed his three children, and then committed suicide. A fifth person was also killed in the shooting.
O Elk Grove Tribune send our deepest condolences and prayers to the families and friends of the victims.
At Least 6 People Killed In Downtown Sacramento Shooting; Local Political Leaders Speak Out Source link At Least 6 People Killed In Downtown Sacramento Shooting; Local Political Leaders Speak Out