Local
Assure Pregnancy Clinic in Fontana holds 'Walk for Life' to raise funds for services | News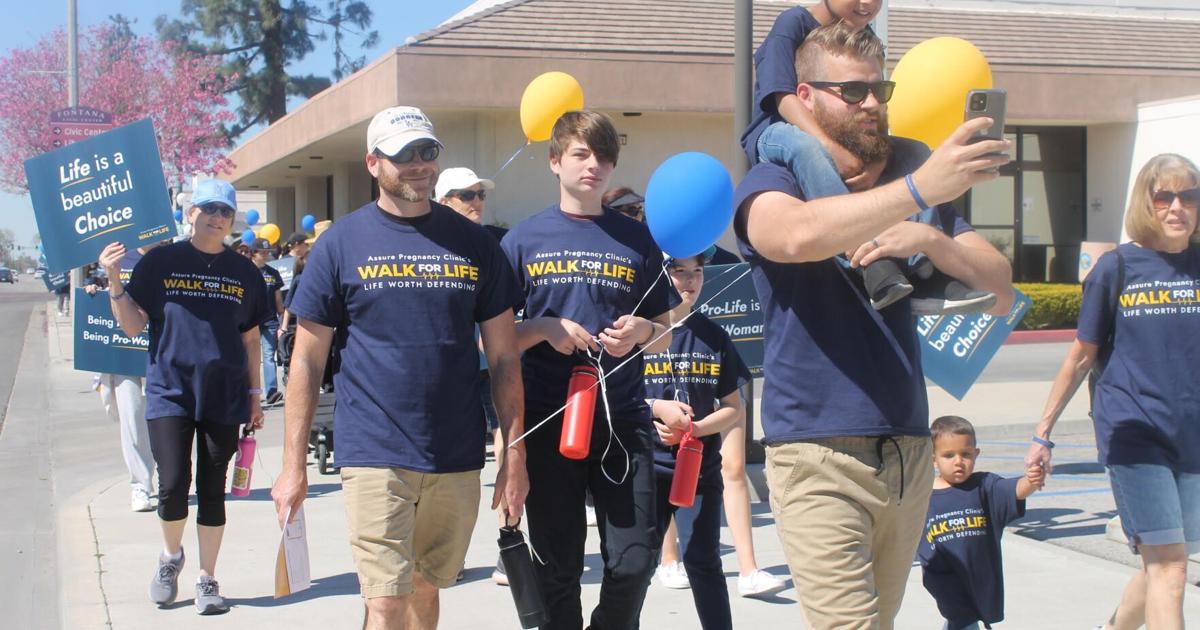 The Assure Pregnancy Clinic in Fontana wants to continue to provide free services to area residents and that is why the clinic held its annual "Walk for Life" fundraiser on March 12th.
More than 150 people of all ages walk along the streets of central Fontana, many of them holding signs saying "Life is a beautiful choice" and "Being pro-life is being pro-woman."
"We are trying to encourage people to value life," said Evangeline Sanders, director of development for the Assure Pregnancy Clinic, who said the event was not created to make a political statement.
The clinic offers these services for free, according to the website:
• Laboratory certified pregnancy test;
• Professional medical advice;
• Ultrasound.
Assure does not perform or refer to abortions, the website said.
Sanders said that during 2020-2021, the clinic served nearly 1400 clients.
The services are made possible through funding from contributions from individuals and organizations, reimbursements from Medi-Cal and past and present grants from First 5 San Bernardino and various foundations, the website said.
"Many of our staff have been right where you are and we listen to you with compassion, not judgment," the website said. "Make sure that the Pregnancy Clinic has no financial interest in your pregnancy, because we do not have abortions or arrange adoptions. Instead, we carefully provide you with all the information you need to make an informed choice. "
Assure Pregnancy Clinic is located at 17057 Foothill Boulevard, Suite 204. For more information, call (909) 232-8460 or visit assure pregnancy.org.


Assure Pregnancy Clinic in Fontana holds 'Walk for Life' to raise funds for services | News Source link Assure Pregnancy Clinic in Fontana holds 'Walk for Life' to raise funds for services | News