Local
An Easter peace for Ukraine | Opinion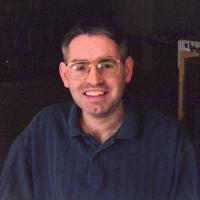 Pope Francis said on Palm Sunday, "Put down your weapons! Let the Easter truce begin." The Easter miracle we need now is the ceasefire of the Ukrainian war. A ceasefire leading to negotiations for a lasting peace treaty between Russia and Ukraine.
Pope Francis stressed that Ukraine and Russia are "a truce that will bring peace through genuine negotiation, even if it is willing to make a sacrifice for the good of the people."
This senseless war must end. Russia targets the savage civilian invasion of Ukraine and kills them every day. Millions of Ukrainians have been forced out of their homes in an attempt to escape the Russian army. These families have lost their livelihoods and will need years to recover and rebuild.
The war is also causing a global hunger crisis, endangering millions of people to starve to death in countries far from the battlefield.
All this is due to the greed and cruelty of a man; Russian President Vladimir Putin. However, Putin could stop everything and withdraw his troops from Ukraine. Instead, Putin is still at war, leveling the city and killing civilians.
Pope Francis acknowledges what every good leader does, "What's the point of putting a flag in a pile of rubbish?"
Russia has gained nothing from the war. They are losing their lives on the battlefield and their economy is on the brink of punishment and the costs of a vicious and ruthless war. Putin must stop the war, and the sooner the better for everyone, including his people.
Ukraine needs a ceasefire for Easter to provide humanitarian aid to war victims.
Russia has left the siege of Mariupol and other Ukrainian cities without food, water and other basic necessities for civilians to survive. A ceasefire should allow humanitarian aid convoys to bring supplies and evacuations to starving Ukrainians. Russia's latest attack on Mariupol has killed more civilians and supporters of Caritas. A ceasefire is needed to protect civilians and humanitarian workers.
Ending the war in Ukraine will save lives thousands of miles away. Ukraine is the main supplier of wheat. The war has cut short this precious food supply. Farmers cannot grow food in a war zone.
Alternative food sources must be found, which increases costs. The UN World Food Program, which receives many of its supplies from Ukraine, says monthly spending has risen sharply. since the war began. This is a tragedy because they were having trouble financing many of the large relief operations that are underway. In Yemen, the WFP had to reduce its ration for 8 million war victims even before the start of the war in Ukraine.
Food prices are rising worldwide. We must end the war in Ukraine to prevent famine in the Middle East and Africa.
Everyone can do something to promote peace in Ukraine and echo the call for the truce of Pope Francis. You can support them by donating to charities that support the victims of war in Ukraine, such as WFP, CARE, the International Committee of the Red Cross, Save the Children, and Catholic Relief Services. They need funding to help Ukraine and other nations at risk of starvation due to the ongoing conflict.
Pray this Easter to silence the weapons in Ukraine and peace begins.
William Lambers is the author of "The Road to Peace" and collaborated with the UN World Food Program on the book "Ending World Hunger."
An Easter peace for Ukraine | Opinion Source link An Easter peace for Ukraine | Opinion