Local
Amazon's creepy palm recognition service is coming to two L.A. area Whole Foods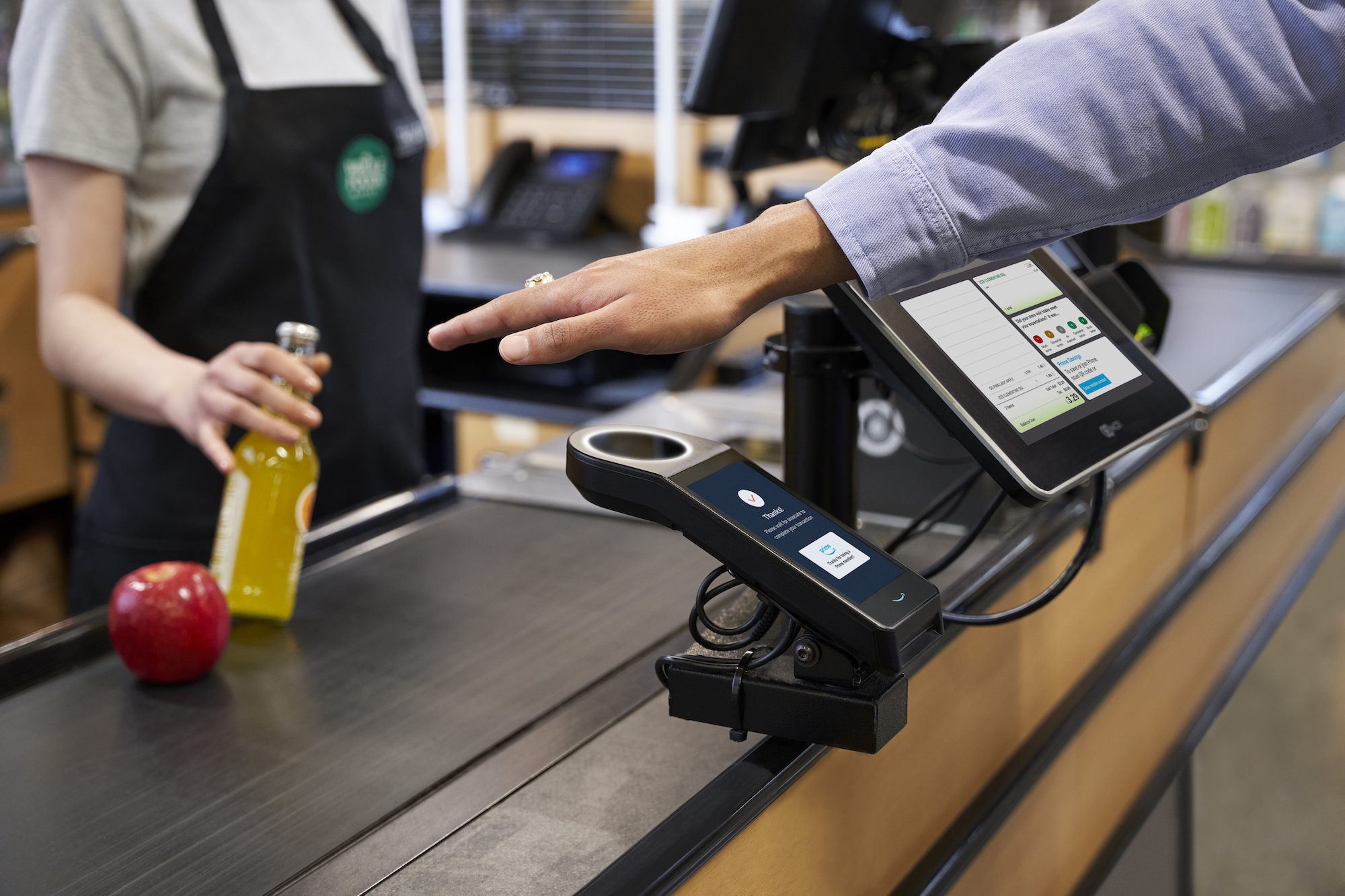 Paying for groceries with your phone or watch can now be easy, but Amazon now wants you to pay with a flick of the palm of your hand.
In another round of potential privacy breaches, the tech giant has launched its palm recognition service, Amazon Oneat two Whole Foods locations in Southern California (Silver Lake and Irvine), with plans to add that capability to the Playa Vista location of the organic grocery store in the coming weeks. The device creates a unique palm signature for each user, which is then saved for future purchases.
According to a company spokesman for billions of dollars, the touchless service promises to protect your data by storing images of users' palms in a secure part of the Amazon Web Services cloud, rather than locally on any palm recognition device. Users can choose to enroll one or both palms in the service, along with a credit or debit card. One palm hold will charge the card in the file. It's so simple and it's so disturbing.
This isn't the first time Amazon One has appeared in the LA area. At the time of writing, the palm recognition service is now available at Amazon Fresh stores in Moorpark, Woodland Hills, Ladera Heights and Cerritos, as well as Whole Foods in Sherman Oaks.
Amazon's creepy palm recognition service is coming to two L.A. area Whole Foods Source link Amazon's creepy palm recognition service is coming to two L.A. area Whole Foods